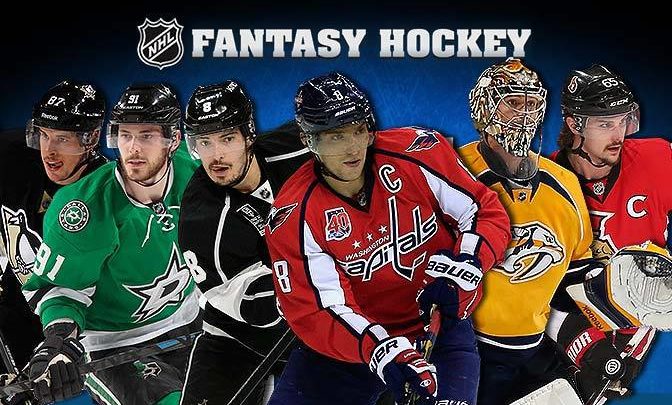 Selecting the best team for NHL fantasy pools revolves around getting maximum value for your
draft picks. After earlier rounds deplete the number of elite and reliable stars, hockey pool GMs
begin to hunt for sleepers and potential breakout candidates during mid-to-late round selections.
Finding top-notch value late in the draft can make the difference between finishing around the
top of the standings and a season of mediocrity. NHL sleeper expert picks include younger
players on the precipice of their prime, ready to embrace a larger role with their clubs. The
hockey crew at CanadaSportsBetting.ca provide sleeper picks at every position for the 2018-19
NHL fantasy season.
C – Bo Horvat
Vancouver Canucks
After a couple of seasons learning from the Sedins, Bo Horvat took over as the number one
center for the Vancouver Canucks. He earned his first 20-goal, 50-point season in 2016-17,
following up with 22 goals and 44 points in only 64 games in 2017-18. Despite a cracked ankle,
Bo managed to notch career highs in goals scored and points per game for his fourth
consecutive year.
When Horvat returned, rookie sniper Brock Boeser ended up sidelined for the stretch run of the
season with a cracked back, reducing the quality of Bo's linemates. Boeser will be fine and
Horvat will be one season improved, with the potential for a 70-point season.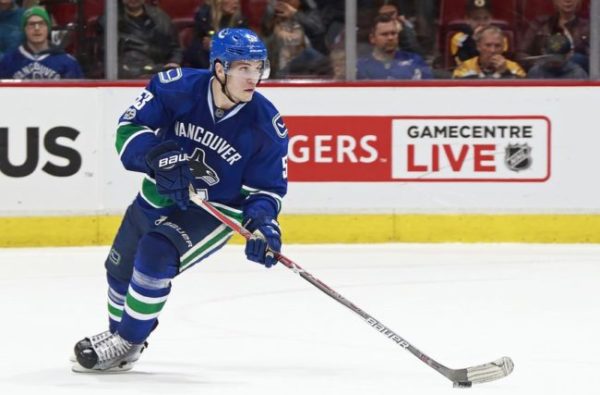 RW – J.T. Miller
Tampa Bay Lightning
One of Steve Yzerman's final acts as GM of the Lightning was the acquisition of J.T. Miller and
Ryan McDonagh for Vlad Namestnikov, prospects and picks. The Rangers dumped Miller and
McDonagh as part of a rebuild, enriching the Lightning with another top-six forward and top-four
defenseman.
Miller scored 10 goals and 18 points in 19 games after the trade, including five power play
markers. His shooting percentage jumped nearly ten points at the end of the year, indicating
that he probably won't score 40 goals and 80 points, but a 30-goal, 70-point upside's possible if
he's paired with Kucherov and Stamkos.
LW – Tomas Hertl
San Jose Sharks
A four-goal game in the third match of his career created lofty expectations for Tomas early in
his career. Injuries would force Hertl to slow down, but indications suggest that he'll be able to
break out and fulfill a larger portion of his promise this season.
After an injury-riddled 2016-17 campaign, Hertl bounced back with 22 goals and 46 points in 79
games – both career highs. He averaged more than 18 minutes per game, proving a return to
full health. Tomas will benefit from playing with Evander Kane and Erik Karlsson for an entire
season, which could push Hertl above 30 goals for the first time in his career.
D – Oscar Klefbom
Edmonton Oilers
Caught up in the Oilers nightmare 2017-18 season, Oscar regressed from career highs of 12
goals and 38 points when Edmonton made the playoffs the year before. Klefbom was part of the
Oilers deadly powerplay, which suffered when Oscar struggled through injuries.
Oscar must step up this season now that Andrej Sekera will remain sidelined indefinitely to
recover from a torn Achilles. If Klefbom improves, the Oilers may increase his ice time from
22:51 to 24-25 minutes per game. His shooting percentage dipped last year, which should
improve this season, giving him an upside of 15 goals and 50 points if he becomes a workhorse
for the Oilers. The fact that he plays with McDavid should result in a career year for Oscar.
D – Shea Theodore
Vegas Golden Knights
GM George McPhee was the genius behind the Vegas Golden Knights phenomenon. He
decided to sign Shea Theodore to a seven-year, $36.4 million contract, which reveals
Theodore's future as a top Vegas blueliner. After a couple of slow seasons in Anaheim,
Theodore earned an extended shot with the Golden Knights. He responded with six goals and
29 points in 61 games, along with a +5 rating and nine power play points.
Similar to many castoffs who excelled in Vegas, Theodore quickly became a go-to defenseman
during their run to the Stanley Cup finals. Shea averaged 20:21 per game during the regular
season, rising to 21:48 in the post season – second most on the club. The Golden Knights added
Pacioretty and Stastny in the offseason, which should create a scenario where Theodore
enjoys an upside of 15 goals and 60 points this season.
G – Jusse Saros
Nashville Predators
After serving as a valued apprentice under Pekka Rinne, Jusse Saros waits in line as the next
Finnish goaltending star of the Nashville Predators. There's no doubting Rinne as a solid starter,
but he's displayed inconsistency in the post season, which increases the odds of Saros taking
over the starting position if he gets hot.
Jusse produces excellent stats behind a strong Predators defense, earning 21 wins in 43 starts,
along with a career .923 SV%, a 2.42 GAA and three shutouts. It's tough to believe that a
Vezina winning goaltender would be replaced by a young backup, but goaltending's the most
valued position in the NHL. An injury or slow start from Rinne could elevate Saros to a starter.
Worst case scenario, Saros gets 25-30 starts as an elite backup.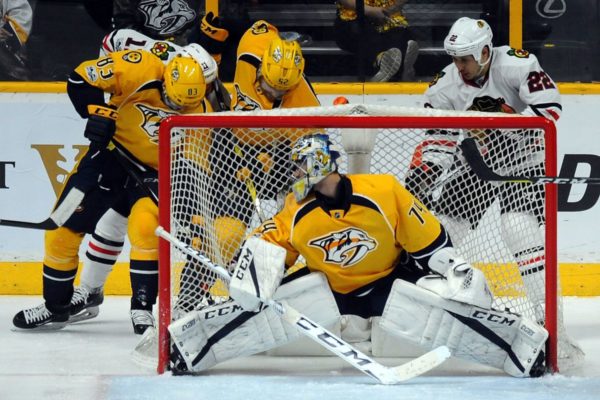 G – Philipp Grubauer
Colorado Avalanche
Semyon Varlamov enjoyed a successful season in a platoon situation forced by injury, winning
24 games with a .920 SV%. This was the best season in three years for the Avs starter, who
endures ups and downs throughout his career. Colorado's front office decided to sign backup
extraordinaire Phillipp Grubauer to solidify the Avalanche's situation between the pipes.
These two goaltenders will battle for the number one spot, giving Grubauer a shot at winning the
majority of starts for a western conference playoff club. Phillip's put up outstanding numbers as
Braden Holtby's backup in Washington, with 43 wins in 79 starts, along with six shutouts, a .923
SV% and a 2.29 GAA. Semyon's an unrestricted free agent in 2019, which will motivate
Colorado to trade Varlamov and install Grubauer as the new starter.