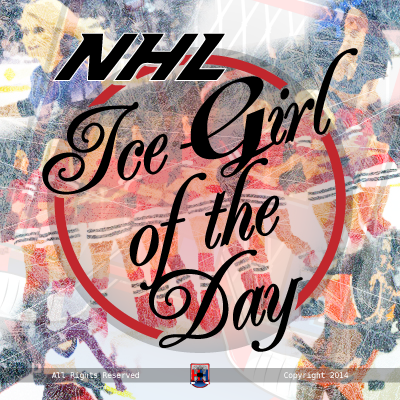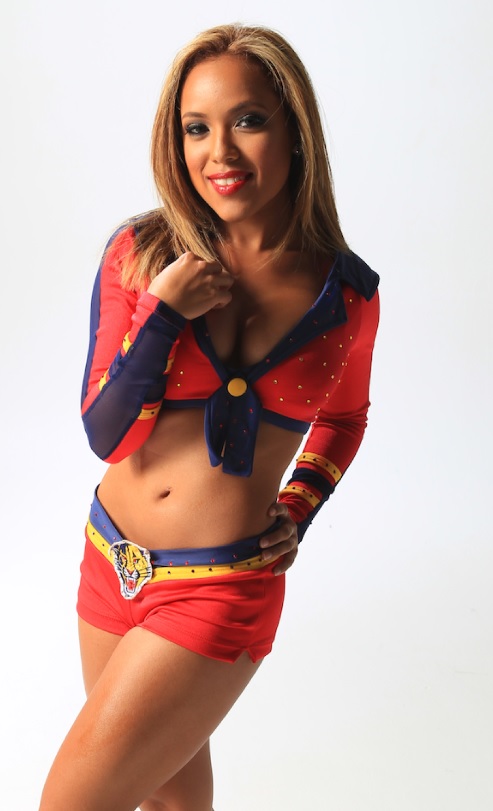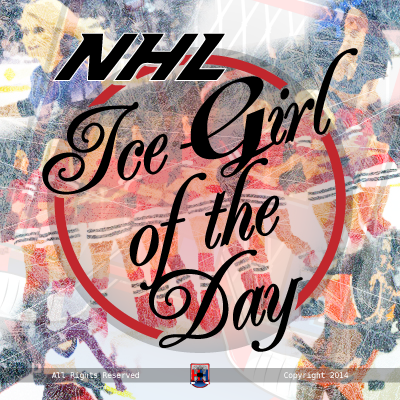 1) When and how did you get into hockey?
A: As kids, my brother and I would play hockey with our neighborhood friends on roller blades on an outside basketball court in Puerto Rico for fun. A few years after we were living in Florida, I got to see my first professional hockey game back in 2002.
2) Who is your favorite hockey player of all-time?
A: My favorite hockey player of all time is Igor Larionov also known as "The Professor".
3) If you could meet any current hockey player, who would it be?
A: If I could meet a current hockey player it would be Sidney Crosby from the Pittsburgh Penguins.
4) What are some of your hobbies and interests?
A: I love taking spinning, and budokon yoga classes, baking, and spending time with my family.
5) What's the best thing about being an NHL Ice Girl?
A: One of the many best things about being an Ice Dancer/cheerleader is the opportunity to cheer indoors. It may be a little chilly, but it's better than being at another game during harsh weather conditions outside. My hair and makeup always stays fresh and it gives me more energy to perform.
6) Did you play organized hockey growing up or if not would you be interested in learning to play?
A: I never played organized hockey growing up. I definitely am interested in learning to play.
7) How many seasons have you been an NHL Ice Girl?
A: 2013-2014 was my first season being a Lady Panthers for the Florida Panthers.
8) What do you love the most about hockey?
A: I love that hockey requires high level of skills. The players not only have to be able to skate, they also have to do it at high speeds. They need to balance the puck on their stick while skating across the ice and avoiding their opponent.
9) What would be your dream job?
A: I dream to become an Occupational Therapist and certify in dance therapy for autism.

10) How would you describe yourself in 3 words?
A: Smiley, funny, sweet.