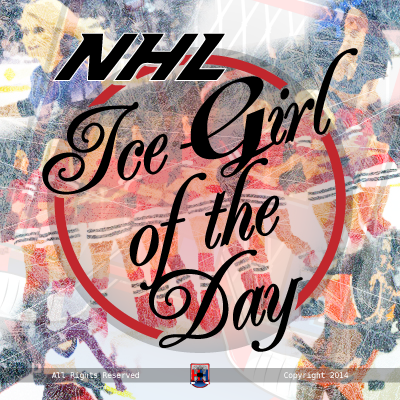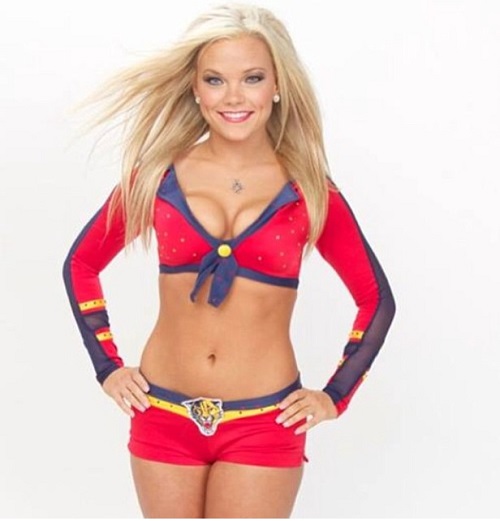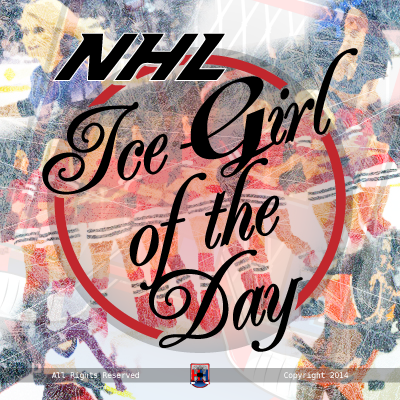 1) When and how did you get into hockey?
A: I started really enjoying hockey when I was 10 years old and my dad took me to my first Florida Panthers hockey game! The game was so fast paced and super exciting to watch!
2) Who is your favorite hockey player of all-time?
A: My favorite player of all time has to be Gord Murphy.
3) If you could meet any current hockey player, who would it be?
A: I would love to meet Steven Stamkos because he is an amazing player for the Tampa Bay Lightning!
4) What are some of your hobbies and interests?
A: I love to dance of course, pretending I can sing at karaoke, working out, traveling, and spending time with family and friends!
5) What's the best thing about being an NHL Ice Girl?
A: The best part about being an NHL Ice Girl has to be representing the Florida Panthers and cheering along with our faithful fans!
6) Did you play organized hockey growing up or if not would you be interested in learning to play?
A: I never played organized hockey, but sure why not!
7) How many seasons have you been an NHL Ice Girl?
A: This will be my fifth season as an NHL Ice Girl and third year captain!
8) What do you love the most about hockey?
A: I love how you get to fight in hockey!
9) What would be your dream job?
A: My dream job would definitely be running my own dance studio and sharing my professional dance experience with my students.
10) How would you describe yourself in 3 words?
A: Genuine, loving, and charismatic!