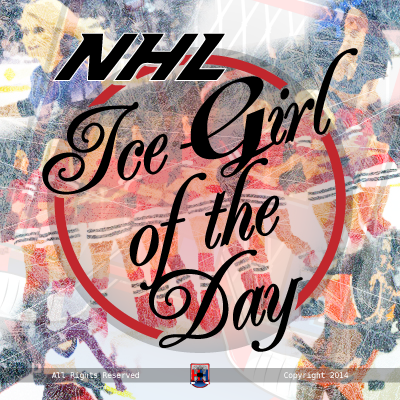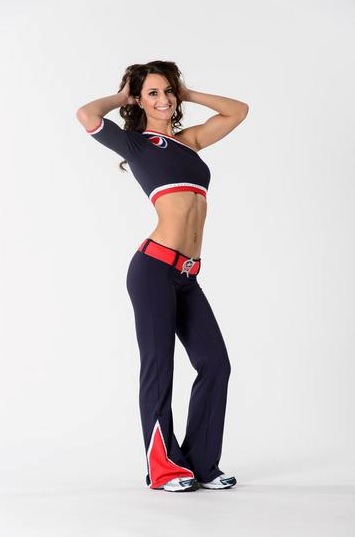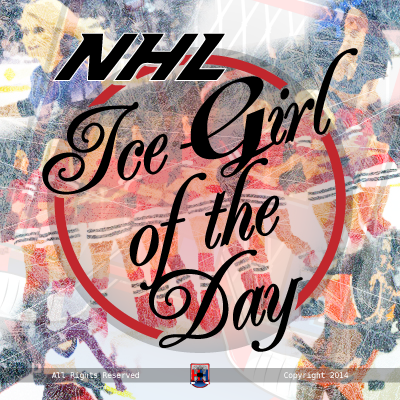 1) When and how did you get into hockey?
A: When I was ten years old, my dad took me to my first NHL game at Nationwide Arena. We had glass seats and as young as I was, I didn't want to be there. I didn't care much for sports besides soccer at that time. When we got to the arena, I was astonished. I instantly fell in the love with the sport. I found it amusing you could punch someone and only be in "time out" for two minutes. I couldn't wait to attend another game. The next season, my parents bought season tickets and we have been going to every game since.
2) Who is your favorite hockey player of all-time?
A: My favorite hockey player of all time is Jody Shelley. He had one of the first fights with the Blue Jackets that I can remember. I have always wanted to go to boxing lessons with Shelley. I could definitely use a few pointers from him!
3) If you could meet any current hockey player, who would it be?
A: I would love to meet T.J. Oshie. He played phenomenally at the 2014 Winter Olympics. To NHL fans, he was a hero when he scored in a shootout against Russia but to quote Oshie, "The real heroes wear camo." I have so much respect for him. He's very humble and very talented.
4) What are some of your hobbies and interests?
A: Working out is one of my favorite hobbies. Exercising is one of the best ways to relief stress. Last year, I ran Tough Mudder which is a 13 mile obstacle course designed by marines and it was challenging physically and mentally. Shopping is another hobby of mine, but it is quickly turning into an addiction. I can spend hours at the mall and spend a few hundred dollars. My closet loves my addiction but my bank account doesn't.
5) What's the best thing about being an NHL Ice Girl?
A: Being a Columbus Blue Jacket Pepsi Power Patrol girl has been the best experience of my life. As an avid NHL fan, being with the fans is the best part of being a NHL "Ice Girl." Since I am technically more of a cheerleader than Ice Girl, I am with the fans the whole game. I love interacting with the fans and cheering with them. The Columbus Blue Jackets have one of the best fan bases of the NHL. I love our promo games we play with our fans. They are all so enthusiastic and loud! They make my experience being a Pepsi Power Patrol girl so much better.
6) Did you play organized hockey growing up or if not would you be interested in learning to play?
A: I have never played hockey but I have always wanted to learn. Back in college, I had one of my friends who played hockey try to teach me how to skate backwards and it ended up being a disaster. I would love to learn how to shoot a puck and be able to skate with a stick! Maybe add in a few slick moves…after a few lessons.
7) How many seasons have you been an NHL Ice Girl?
A: I have been with the Columbus Blue Jackets for only one year. It has been one of the best experiences of my life. I know it is cliché to say I love my job, but I honestly do. It is such a perfect fit for me. I know my Facebook friends, Twitter followers, and Instagram followers are annoyed with how much I say that I loved being a Pepsi Power Patrol girl. I've said it a million times this season.
8) What do you love the most about hockey?
A: What I love most about hockey is the fights. When two players fight, it gets the crowd into the game and everyone stands up on their feet yelling. I remember watching the brawl between Canucks and Flames this past season. It was one of the craziest fights I've seen on tv. Seeing that brawl in person would have been amazing to see.
9) What would be your dream job?
A: My dream job would be working for an NHL team doing Public Relations. I beyond love the ice media that goes on. There is so much more to NHL teams besides the players that people don't ever get to see. I love being with the fans for right now, but eventually I want to be behind the scenes and work in PR.
10) How would you describe yourself in 3 words?
A: Energetic, outgoing, passionate