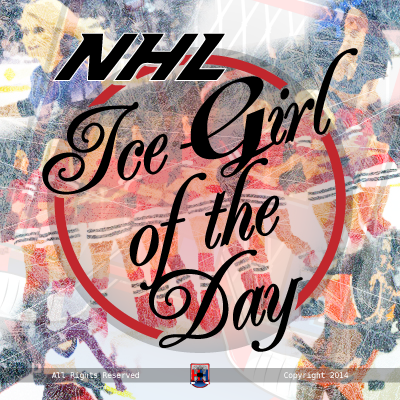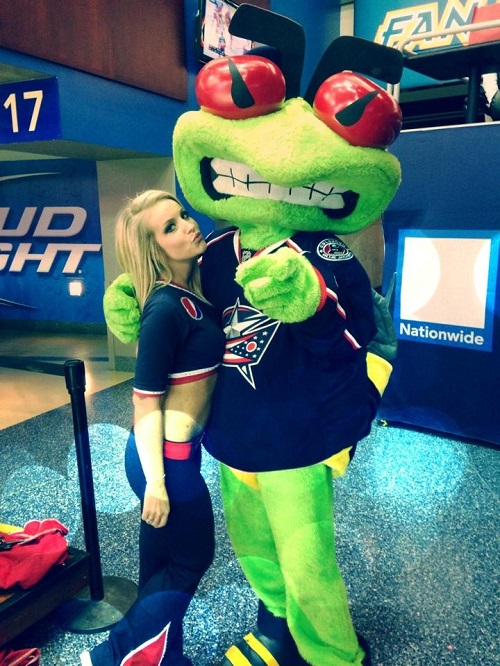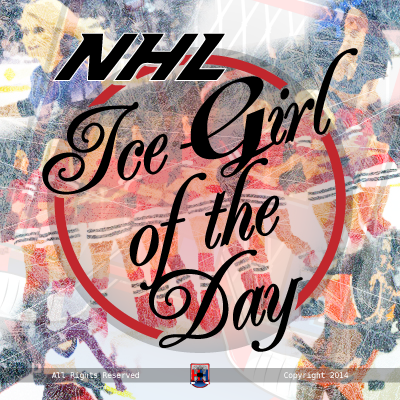 1) When and how did you get into hockey?
A: I have always been a big hockey fan, so when Columbus got an NHL team in 2000 I was beyond excited!
2) Who is your favorite hockey player of all-time?
A: Definitely Gordie Howe, guy had skills!
3) If you could meet any current hockey player, who would it be?
A: I have a couple, Zdeno Chara I mean he's so huge I just want to stand next to him! Henrik Zetterberg and Pavel Datsyuk because they are sick.
4) What are some of your hobbies and interests?
A: Outside of cheering on the Blue Jackets, I Gogo dance, model, and do promotional work.
5) What's the best thing about being an NHL Ice Girl?
A: Since I'm with the fans all game, I get to see the craziest fans. It's great people watching, in Columbus we have the best most fun fans.
6) Did you play organized hockey growing up or if not would you be interested in learning to play?
A: I didn't play growing up but would love to learn!
7) How many seasons have you been an NHL Ice Girl?
A: 3 seasons and hopefully going on a 4th!
8) What do you love the most about hockey?
A: The atmosphere! It's so loud in the arena and getting to cheer your team on to wins is awesome.
9) What would be your dream job?
A: To do PR and communications for the NHL
10) How would you describe yourself in 3 words?
A: Passionate, sarcastic, funny.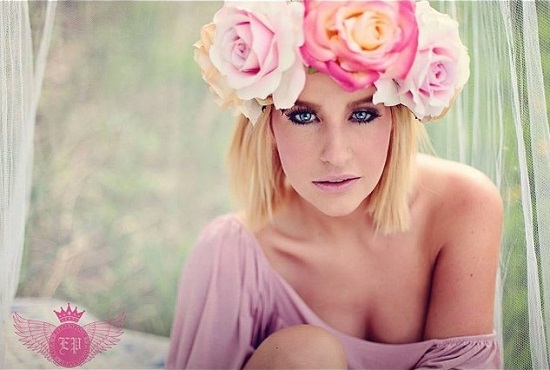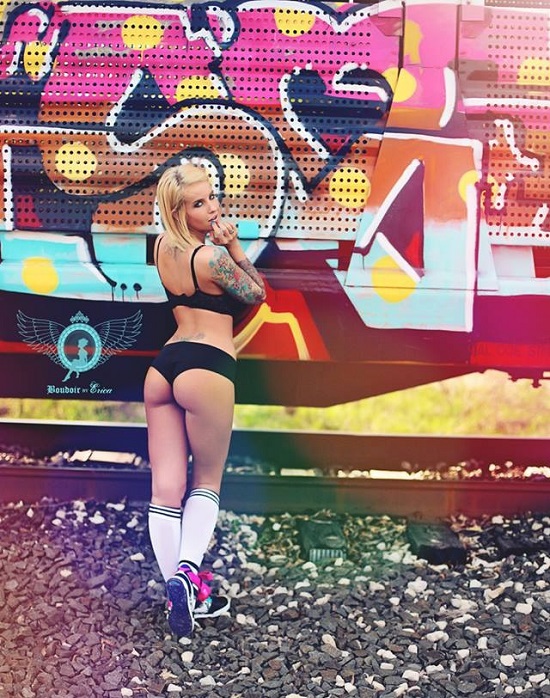 Love Reading About Hockey?

Subscribe to keep up-to-date with the latest and most interesting hockey news!
| | |
| --- | --- |
| | We hate spam just as much as you |