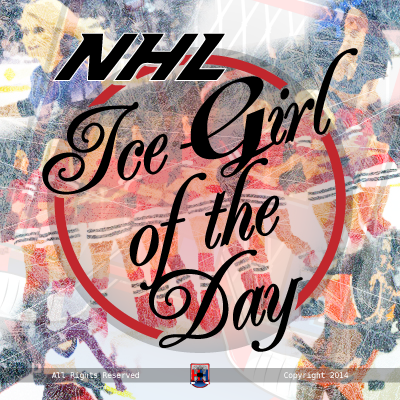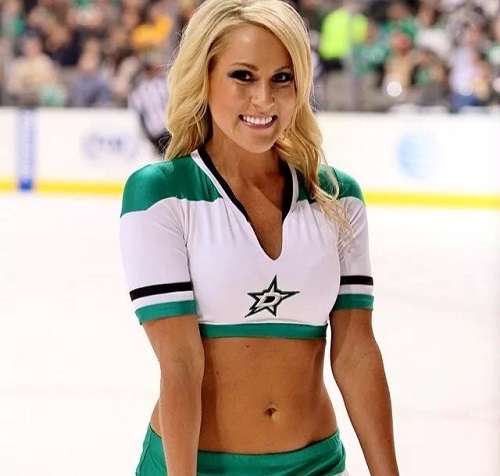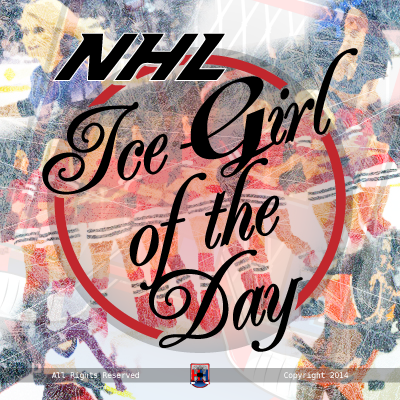 1) When and how did you get into hockey?
A: I began my love for hockey when I started spending a lot of my time at the rink. I was a competitive figure skater for 10 years in the Cleveland, Ohio area and really enjoyed every sport on ice!
2) Who is your favorite hockey player of all-time?
A: Daryl Evans. He was my skating coach in LA and I always admired him as a great player and person. He also scored the winning goal in OT during "The Miracle on Manchester" game, which was an awesome moment in hockey history.
3) What are some of your hobbies and interests?
A: Food! I really enjoy cooking, trying new restaurants and writing reviews. Lately, I've been exploring Texas and traveling to other cities in the country that I've never been to with my family. I'm known to my friends as "Lady Liberty" or "Miss America" because I collect and wear everything American flag! My entire apartment is red, white and blue! A few other things I enjoy are movies, my cat, country concerts, and helping in the community. For my birthday this year, I raised money for the Wounded Warrior Project.
4) What's the best thing about being an NHL Ice Girl?
A: Being an NHL Ice Girl is an amazing honor, but being a Dallas Stars Ice Girl makes me the proudest. I love the organization I work for, my teammates and the fans. Other than finding myself a huge extended family in Dallas, I'd have to say skating at the games is the best! There's nothing better than being on the ice and knowing you have a strong purpose and responsibility to help the game continue on!
5) Did you play organized hockey growing up or if not would you be interested in learning to play?
A: I didn't play organized hockey growing up. We would mess around with sticks and pucks in our figure skates once in a while and I played roller hockey in my driveway with my brother. This past season, we've had some pickup games at our Dallas Stars Ice Girls practices and it's so much fun!
6) How many seasons have you been an NHL Ice Girl?
A: I spent one season with the LA Kings when I lived in California and I'm hoping to start my second season with the Dallas Stars at the end of summer!
7) What do you love the most about hockey?
A: The hard-hitting and heart-pounding intensity of the sport itself! I love how fast paced it is and of course, the fights! My family always had season tickets to the baseball, football and basketball teams in my hometown and I never enjoyed watching them as much as I enjoy watching hockey.
8) What would be your dream job?
A: I obtained a degree in Broadcast Journalism from California State University Northridge. I've worked at E! News and produced and hosted on RedCarpetTips.com. Currently, I'm looking to get back into hosting in DFW and my dream job would be a correspondent on FOX News.
9) How would you describe yourself in 3 words?
A: Passionate, ambitious and witty