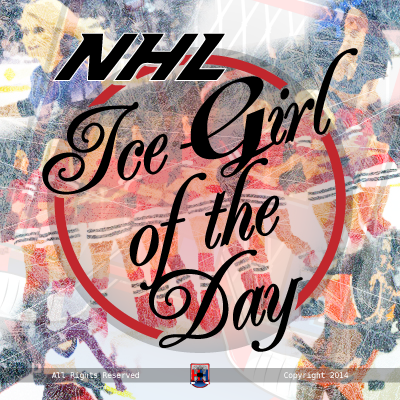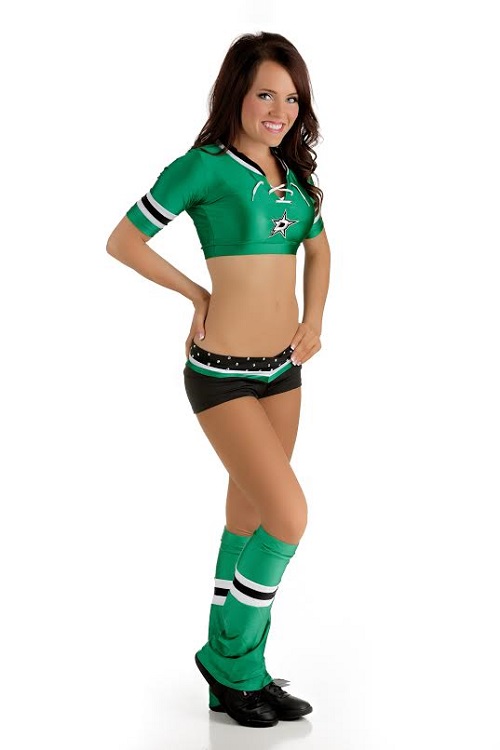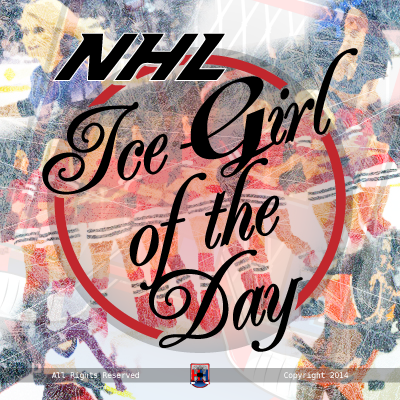 1) When and how did you get into hockey?
A: I attended my first NHL hockey game in 2008, and we sat right behind the goal. The intensity and fast paced nature of the game had me hooked!!
2) Who is your favorite hockey player of all-time?
A: Mike Modano.
3) What are some of your hobbies and interests?
A: I'm a Texas girl!! I love to country dance, fish, and do anything outdoors! I also enjoy spending time with my family and my puppy.
4) What's the best thing about being an NHL Ice Girl?
A: I love everything about being an NHL Ice Girl! It's the best job in the world. I not only get to dance, skate, and interact with fans; but also have the opportunity to serve as a role model in the community.
5) Did you play organized hockey growing up or if not would you be interested in learning to play?
A: I did not. We play some pretty intense games of hockey at practice though!! We have been known to draw blood and leave bruises! But it's all in good fun.
6) How many seasons have you been an NHL Ice Girl?
A: I just completed my third season. I am hoping to make it back for my fourth season in July.
7) What do you love the most about hockey?
A: Hockey is such an exciting sport to watch, there is never a dull moment! The passion the players possess on the ice is contagious. And I always love to watch a good fight!
8) What would be your dream job?
A: I have my dream jobs! When I am not skating or cheering at hockey games, working appearances, or practicing, I am an elementary physical education teacher. I am living my dream and could not imagine doing anything else!
9) How would you describe yourself in 3 words?
A: Genuine, hard-working, ambitious