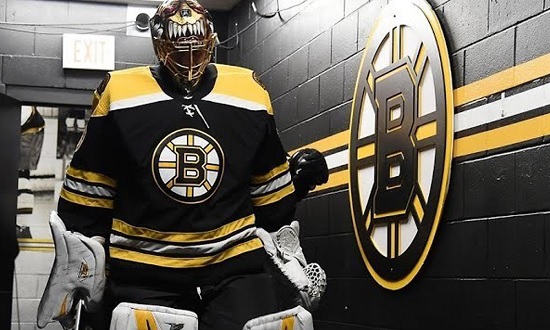 Entering the final year of a $7 million per year contract, Rask may be nearing the end of his Boston run. He's talked about potentially retiring from hockey, and though he nearly carried the Bruins to Cups in 2013 and 2019, this situation that took him out of the bubble may be tough to bounce back from in the court of public opinion. Fair or unfair, right or wrong, it's just the way it is, and Rask was already the most polarizing athlete in town before that happened.
And this offseason is chock full of quality netminders to be had through the trade market or free agency.
The report comes courtesy of TSN's Frank Seravalli, who added Rask to his Trade Bait Board ahead of next week's 2020 NHL Draft and the start of free agency, and with 'multiple sources' informing him of Sweeney's talks involving the 2019-20 Vezina Trophy runner-up.
From Frank Seravalli:
Many were wondering if there would be fallout from Rask's decision to leave the bubble for family reasons, a decision that was certainly supported by teammates. But multiple sources indicate that Bruins GM Don Sweeney has initiated conversations with teams about Rask's market value over the last number of weeks.
Boston Bruins netminder Tuukka Rask's decision to leave the Toronto bubble to attend to a personal matter may accelerate his exit from the organization, as the 33-year-old is apparently the subject of talks initiated by B's general manager Don Sweeney.
The next question, of course, is what kind of response Sweeney has gotten if he has gauged Rask's value. There are a lot of goalies who are going to be on the move this offseason, whether through free agency or via trade.
It would seem highly unlikely that the Bruins would be interested in handing out a huge contract to Robin Lehner, Jacob Markstrom or Braden Holtby, all of whom are between ages 29 and 31 and are likely looking for long-term commitments.
But there are a few older free agents who can still play and whom they might be able to sign to a shorter-term deal, such as Dallas playoff hero and former Bruin Anton Khudobin, former Stanley Cup Final nemesis Corey Crawford, and Islanders 1-B Thomas Greiss.
Sweeney could potentially sign one of them for a couple years, which would give the Bruins one year of a platoon with that goalie and Halak. Then you'd re-evaluate after next season when Halak's contract is up and see if one the young netminders is ready to step into that role and platoon with whoever you sign now.
Or Sweeney could have something else entirely up his sleeve. Or they could just hang onto Rask, which still feels like the most likely outcome……..