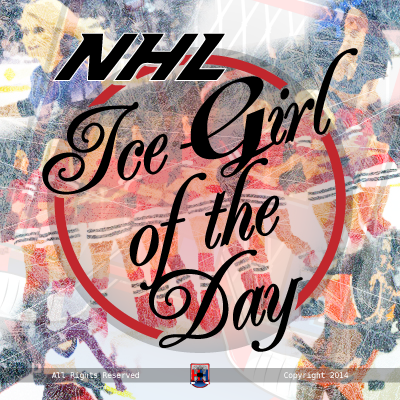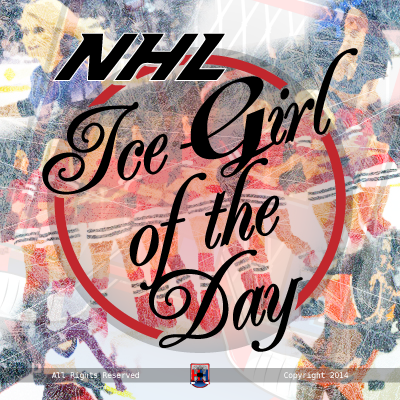 1) When and how did you get into hockey?
A: Every winter since I was young, my dad has built an ice rink our back yard so that's how I got in to hockey. Then when the Blue Jackets came to Columbus in 2000, my parents' took me to games all the time and that's how I became a fan of the Blue Jackets!
2) Who is your favorite hockey player of all-time?
A: I've got to go with Wayne Gretzky on this one; the man is a complete legend.
3) If you could meet any current hockey player, who would it be?
A: If I could meet any current player, it would be Boone Jenner of the Blue Jackets. Not only do I admire his tough and multidimensional style of play, but I also think he shows great leadership and work ethic and has a lot of potential.
4) What are some of your hobbies and interests?
A: I am completely obsessed with sports! I love to play, watch and work in sports. In the off season, I am currently a promotions team member for the Columbus Clippers, the Cleveland Indians Triple-A baseball team, and in the past I have worked for every professional sports team in Columbus. Besides sports, I enjoy spending time with my friends, family, and my 6 month old puppy, Bronx. I am an incredible chef as well and travel any chance I get.
5) What's the best thing about being an NHL Ice Girl?
A: There are two things I love more than anything about being an ice girl.
First, being on the Pepsi Power Patrol, I get the unique opportunity to be right in with the crowd. The fans are truly incredible in their spirit, dedication and passion for hockey and the Blue Jackets. It's so much fun to interact with them and feel the energy they bring to Nationwide Arena during Blue Jackets games. Hopefully I add as much joy to their game day experiences as they do to mine!
The second thing is that I have the opportunity to be a role model in the community. I am able to use my position to show that not only are ice girls beautiful, but we are intelligent and ambitious women who want to make a difference in the community. One of the most rewarding moments with a fan was a little girl telling me I was her favorite "ice princess" and I hope to leave a positive impression on people every day!
6) Did you play organized hockey growing up or if not would you be interested in learning to play?
A: No, I never really had the opportunity to play organized hockey growing up. Youth hockey is growing enormously in the Columbus area now though, so I'm very happy for all the kids who are getting a chance to play. I would still love to learn to play!
7) How many seasons have you been an NHL Ice Girl?
A: I've been on the team for 3 years now and hope for a 4th this coming season after try outs!
8) What do you love the most about hockey?
A: I love the heart that goes in to the game. I'm not saying athletes from other sports don't want to win their respective championships, but I feel like hockey players are willing to sacrifice their whole body, play through exceptional pain and do anything for their team. Hockey is a tough sport and the dedication these guys put in to it is very admirable.
9) What would be your dream job?
A: My dream job is to work in community relations for an NHL team. Besides sports, my other passion is helping others, so when those two meet I am whole-heartedly dedicated to the cause.
10) How would you describe yourself in 3 words?
A: Friendly, hard-working, fun-loving