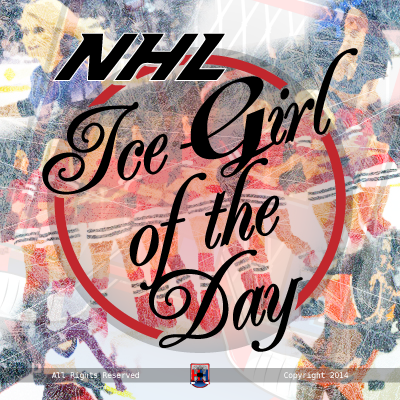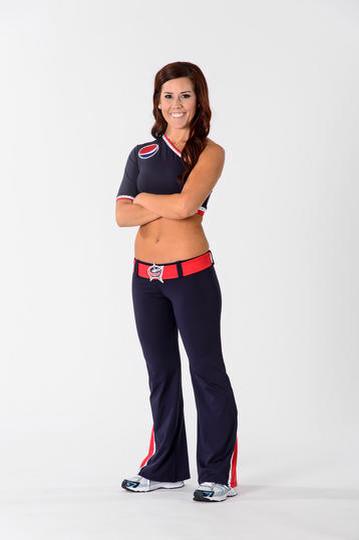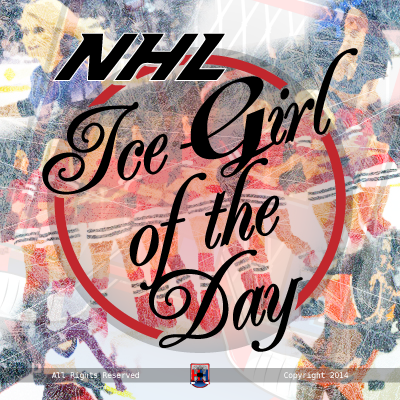 1) When and how did you get into hockey?
A: I got into hockey since before I can remember. My dad always played as well as both of my brothers. Most of my weekends growing up were spent on the road traveling to hockey tournaments and inside and ice rink.

2) Who is your favorite hockey player of all-time?
A: My dad. Sappy- yes, but it is the truth. There is nothing that brings him more joy then when he is out on the ice. It is really cool to watch and even though he's getting a little bit older ( don't kill me daddy, love you!!) it is still so obvious how much fun he has when he's on the ice.
3) If you could meet any current hockey player, who would it be?
A: Definitely Rich Peverley. What an amazing story he had this year. I hope he overcomes all of his adversity and gets to get back on the ice.

4) What are some of your hobbies and interests?
A: I'm really into my family, so usually you can find me at home hanging out with them and my wonderful boyfriend, Anthony. I like being outside, staying active, and snuggling with my two dogs- Easton and Bauer. I'm into cooking and baking and because of that I'm at the gym a nice bit too. I'm a nerd when it comes to marketing, so I enjoy reading about that and feeding my mind!
5) What's the best thing about being an NHL Ice Girl?
A: I'm on the Pepsi Power Patrol team and it is amazing. The best part is that it is hard to pick out one thing! The girls on the team are so great and beautiful and talented. It's refreshing to be a part of a positive group of women. Also, the Columbus Blue Jackets fans are unreal. They are the most passionate group of people and literally every single fan I have had the privilege of interacting with is great.
6) Did you play organized hockey growing up or if not would you be interested in learning to play?
A: I didn't play organized hockey unless you'd call street hockey in our cul-de-sac with the neighbors "organized". Most of my summers growing up were spent that way, and I wouldn't change it!
7) How many seasons have you been an NHL Ice Girl?
A: The 2013-2014 season was my first year!
8) What do you love the most about hockey?
A: What I love most about hockey is that it really does connect all types of people across all types of demographics. Kids, Adults it doesn't matter. Anyone can go to a game and have a great time.
9) What would be your dream job?
A: My dream job would be to own my own restaurant and bakery and to open it from scratch. I'd love to go through the process of opening a business like that and be able to market and brand it how I want.
10) How would you describe yourself in 3 words?
A: Energetic, Kind, Loyal