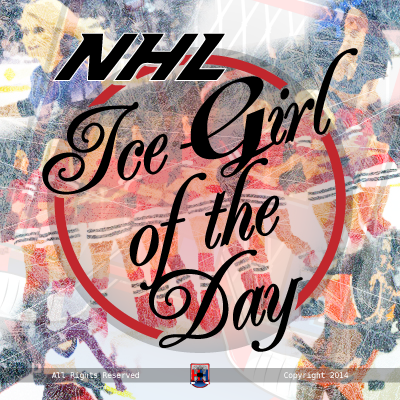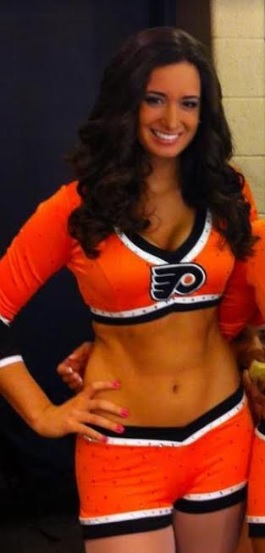 1) When and how did you get into hockey?
A: I actually am not a hockey player, but a figure skater. I began figure skating at the age of 4. My mom
enjoyed figure skating when she was younger as a hobby so she took me skating one day and I
apparently loved it and always asked her to take me to a rink! I competitively figure skated from the
ages of 6- 16.
2) Who is your favorite hockey player of all-time?
A: Wayne Simmonds- he's awesome.

3) If you could meet any current hockey player, who would it be?
A: Wayne Simmonds

4) What are some of your hobbies and interests?
A: I love laying out, running, trying new restaurants, going to concerts and pizza.
5) What's the best thing about being an NHL Ice Girl?
A: There were a lot of great things to being an NHL Ice Girl. I loved interacting with all of the fans at each
game and appearance. I also loved the energy of the crowd and players during each game, especially
during fights. Lastly, I loved skating with Ice Girls who have become life- long friends. They made it feel
like we were never "working," but instead, just having fun and getting paid for it.
6) Did you play organized hockey growing up or if not would you be interested in learning to play?
A: I did not play organized hockey. I would be interested in learning how to play though.
7) How many seasons have you been an NHL Ice Girl?
A: One- 2012- 2013
8) What do you love the most about hockey?
A: I love the energy and speed the most.
9) What would be your dream job?
A: My dream job would be to become the Director of Public Relations for a large agency in a city.
10) How would you describe yourself in 3 words?
A: Positive, charismatic and enthusiastic.