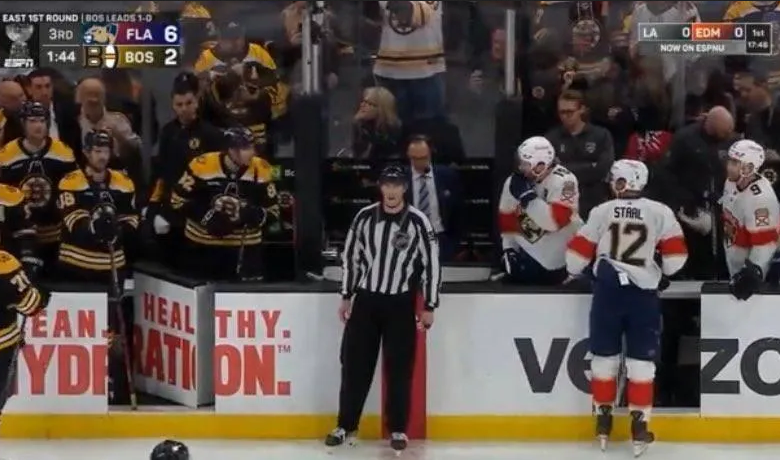 Game 2 between the Boston Bruins and the Florida Panthers was a high-scoring affair. When Tomas Nosek whacked Eric Staal with a high elbow, tempers flared.
During the next shift, tempers erupted once more, this time with the microphone recording the talk at the bench. That's when Matthew Tkachuk's emotions got the best of him and he said something inappropriate about Nosek's wife.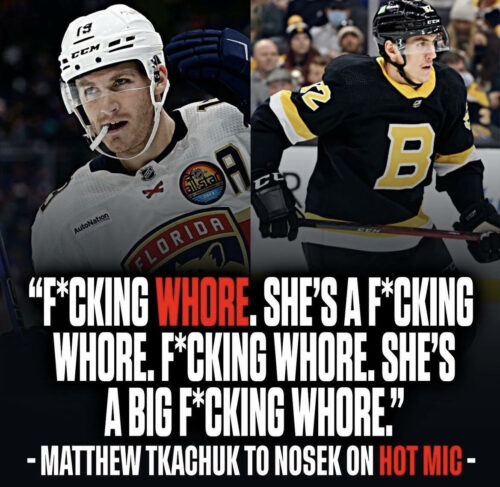 Hear for yourself:

Game 3 should be a good time pic.twitter.com/JV1JxHjw2C

— Pete Blackburn (@PeteBlackburn) April 20, 2023
Tkachuk may be heard repeatedly saying this in the video. Players usually know enough to keep other players' wives and family off the table. This is unquestionably a breach of the hockey code, but who is going to hold Tkachuk accountable?