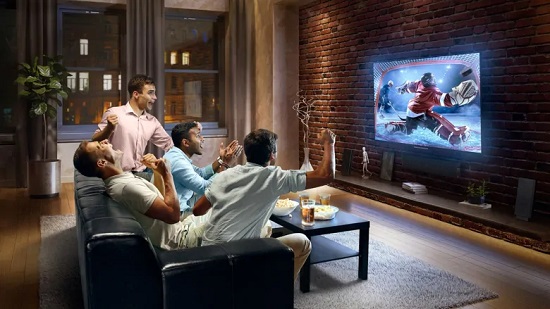 With the first round of the 2020 NHL Stanley Cup Playoffs wrapped up, it's clear that the NHL has gotten several things right with their return to play plan leading up to August 1st. Not only have games been exciting and plentiful on a day by day basis but there have been no confirmed cases of covid19 among any players or staff members. This is the most significant factor that has proved the NHL's plan announced back in June was setting everything up to bring a safe and competitive playoff format to help conclude the 2019-20 NHL season. With this, fans can rest assured that the NHL will be able to conclude the season without any stoppages or delays and award the best trophy in all of sports, Lord Stanley's Cup!
So what exactly has made this year's playoffs more exciting than previous years? Obviously the first thing would be the huge wait period of not having sports (hockey especially) for over 4 months. The long awaited build up of whether or not the season would be finished and even if a playoffs could happen paved a yearning among hockey deprived fans wanting to see their team have a shot at winning the Stanley Cup. The NHL adapted a plan that granted an additional 8 more teams to have a chance to make the playoffs thus giving 24 total teams a postseason birth. Therefore a round-robin style for the already qualified top 4 teams in each conference along with a play-in best of 5 series gave hockey fans something new and intriguing to tune into. This all mixed with 12 hours of hockey ranging from four to six games a day was truthfully everything a hockey enthusiast could have ever asked for.
On top of it all with 24 of the 31 total NHL teams having a chance to make a run at the Stanley Cup meant more fans could see their team make a run by qualifying for the playoffs. Upsets occurred from the onset of play as the #12 seeded Chicago Blackhawks and Montreal Canadiens both won out their play-in series to advance to the first round of the playoffs. These scenarios were like a dream for all those that wagered upset picks on NHL legal betting sites with so many games occurring daily.
Despite fans not being allowed to attend games, the NHL stepped up creating a viewing experience that doesn't distract away from actual play. Seat covers have been placed around the lower-bowl of both arenas that flow naturally making one forget about the fact only players are in the arena. Additionally more visual effects are being used to showcase highlights for viewing pleasure. This is another example of how the NHL figured it out to help hockey fans focus on what matters most, the game on hand.
Finally, the last compelling factor of this year's playoffs was who would get the #1 overall draft pick. The NHL stated that the 8 losing teams in the play-in round would each have a 12.5% chance of obtaining the first overall pick in this year's NHL draft. This created a big interest as fans even on the losing end could still see their team come out with a very lucrative first pick predicted to be Alexis Lafreniere. The New York Rangers lost in 3 straight games to be the first team eliminated in the play-in series and by fortune wound up being the team to receive the 1st overall pick in the drawing held prior to the start of the first round.
There's still a lot of hockey to be played and we know that this year's playoffs have done nothing but deliver beyond expectations. In the end not only are fans and the NHL winners but so is the game of hockey.