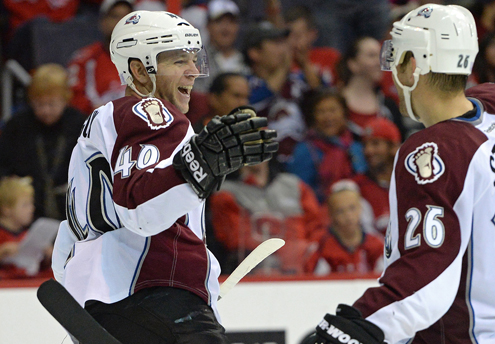 The Colorado Avalanche will once again be without the services of left winger Alex Tanguay who had season ending hip surgery Friday. 15-1 with him in the lineup, the Avs have done fine without him, but he was brought back to Colorado to help lend his stick and veteran leadership to a team that had been a failure the last few seasons and underwent a front office overhaul last summer.
Tanguay (11pts) had no alternative to the surgery even though his primary physical problem this season had been his left knee. Coach Patrick Roy said the hip problem contributed to his knee issues and surgery was unavoidable.
"He's an important player, but at the same time we did well without him," Roy told Denver Post's Adrian Dater. "You never like to lose a player like him, but at the same time it's part of the game. It's unfortunate for us, but it will give a chance for some other guys to take over."
PA Parenteau will most likely be filling Tanguay's line spot, hopefully by performing as he did last season when he was the leading scorer for the Avalanche with 43 points. Parenteau (28 pts) hasn't been the same player this season as last, but is quite capable, especially with the Avs coming off a three week break on the 26th when they get back to it against the LA Kings.
The Avalanche are currently in third place with 79 points in the Central Division behind the Chicago Blackhawks (84 pts) and the St. Louis Blues (84 pts).