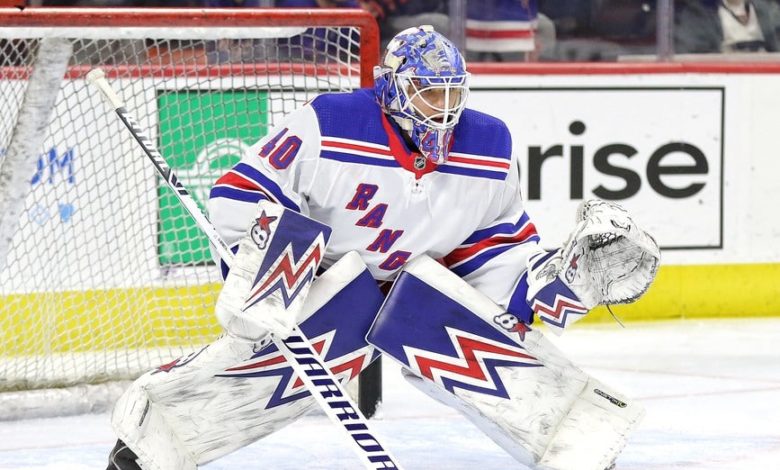 Goaltender Alexandar Georgiev has requested to be traded away from the New York Rangers.
Sources say he is unhappy and would like the opportunity to be a starter with another team.
Georgiev agreed to terms with the New York Rangers on July 19, 2017 after appearing in 27 games for TPS of Liiga in Finland, where he went 13-8-4 and led Liiga with a 1.70 goals-against average and was sixth with a .923 save percentage.
Georgiev began the 2017-18 season with Hartford of the American Hockey League, going 14-13-2 with a 2.98 GAA and .909 save percentage in 37 games.
Georgiev made his debut Feb. 22, 2018 against the Montreal Canadiens, making 38 saves (two goals allowed) in a 3-1 loss. He got his first NHL win March 3, 2018, making 35 saves in a 3-2 victory against the Edmonton Oilers.
Georgiev finished the season 4-4-1 with a 3.15 GAA and .918 save percentage in 10 games (nine starts).
In 2018-19, Georgiev went 14-13-4 in 33 games (30 starts) and had a 2.91 GAA and .914 save percentage as a backup to Henrik Lundqvist.