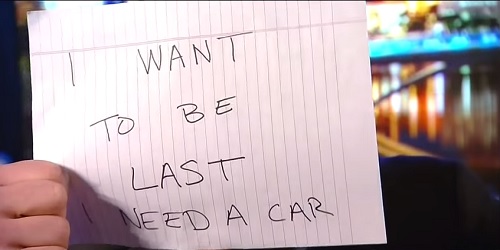 The day has finally arrived and Alexander Ovechkin is still just as poised to win himself a car this All-Star weekend than ever.
During the 2015 NHL All-Star Draft on Friday night, Ovechkin made it clear he wanted to be picked not first but rather last. What was the motive behind being picked last? A free car from the NHL's sponsor, Honda. If you missed the actual antics Ovi put on then you can catch the highlights here:
So you'd think after being picked third to last on Friday would bring Ovi's quest for the car to an end. Think again! There's still a great opportunity for Ovechkin to get his very hands on this:
I still need it!! I will pick u up after all star game ))))haha pic.twitter.com/g6vBEpYi3M

— Alex Ovechkin (@ovi8) January 25, 2015
In tonight's All-Star Game, Ovechkin will need to get himself on the score-sheet often and win MVP of the game. That will be the only other way he can get his hands on the car he has been seeking since Friday's draft. To get those keys, Ovechkin literally has control over his own destiny dependent on his performance.
Will Ovi finally be driving in a Honda tonight or will he once again see it go to someone else?
Let's just hope for Washington Capitals fans that he has the same type of passion on winning the cup this season going forward.