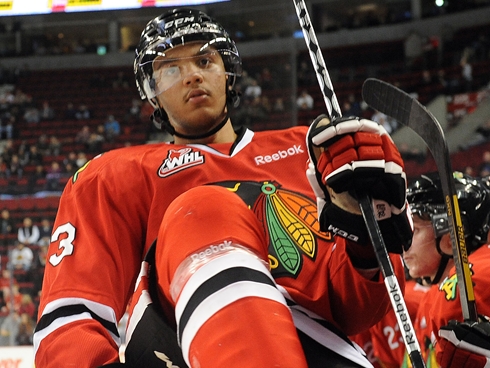 Dashing hopes for the Calgary Flames, the Colorado Avalanche have reportedly rejected the Flames offer to trade three first round draft picks to the Avs for their number one overall pick in this month's draft.
Holding the sixth, 22nd and 28th pick in this year's first round, the Flames made a bold request according to Hockey Night in Canada's Elliotte Friedman to obtain the number one overall pick from the Avs but it has been rejected by the front office at the Pepsi Center in Denver. Holding the ultimate selection spot, the Avs have made it known that they would listen to offers for their first round pick but will stand pat for the time being.
The Flames go back to the drawing board.
Executive Vice President Joe Sakic has since announced that the team will not be selecting defenseman Seth Jones with the number one pick. The Avs could possibly be fishing for someone to try and move up if Jones would be available past the first or second pick. Not taking the rookie defenseman could be indicative of the value they haven't got out of Erik Johnson, a former number one overall draft selection that has been a letdown thus far.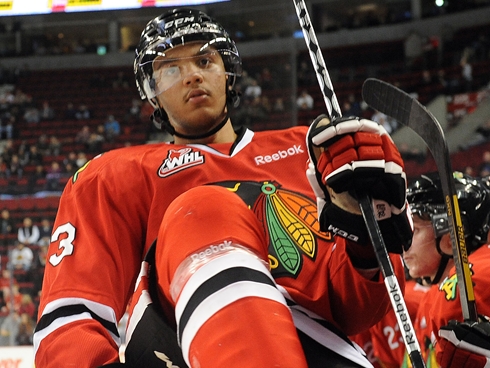 Obtaining three first rounders for one isn't worth thumbing noses at, unless you hold the number one pick. Not content to merely acquire quantity over quality, the Avs would rather seek a much closer pick to the first overall if a trade was to be struck. If the Avs were to give up on the number one pick they would much rather be in a spot to then take either Nathan McKinnon, Jonathan Drouin or Alex Barkov with the second or third pick. Those picks are currently held by the Florida Panthers and the Tampa Bay Lightning, respectively.
A lot more must be offered in the way of veteran players or future guarantees to convince the Avs to give up their front of the line pick. But they have decided to show their hand by announcing that they will pass on Jones.
The Avs will continue to take offers but ultimately some major windfall would have to come along for Joe Sakic, Patrick Roy and Josh Kroenke to give up their number one pick. For now the Avs will maintain focus on June 30th and in shaping their staff and roster heading towards the latter half of the summer before the team gets back together for workouts and training camp.