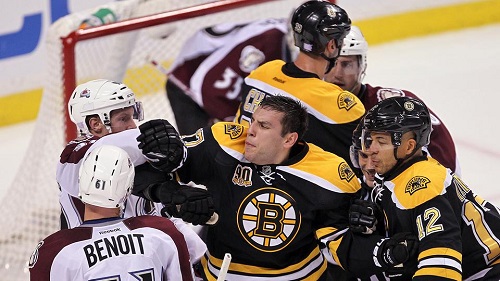 For those holding their breath about the Colorado Avalanche, you can probably exhale as the Avs have moved to 4-0, besting their newest franchise first 3-0 start set earlier this week. Not even in the days when Joe Sakic and Patrick Roy were playing together did the Avs get off to a 3-0 start. Here they are leading the club from behind the desk and behind the bench.
The Avs have simply come alive over the last four games. That isn't to say that they will go undefeated or win the President's Trophy, but they have managed to notch eight points, eight very important points as the season won't get easier and the points will become harder to come by. Getting off to a fast start and feeling good can only benefit them.
The offense has been playing with an amped up physicality and the team has begun to get under the skin of their opponents more noticeably. Aside from the surprising end of the Anaheim Ducks game with Coach Roy almost shoving the glad divider over, the players have found themselves in the crosshairs of their opponents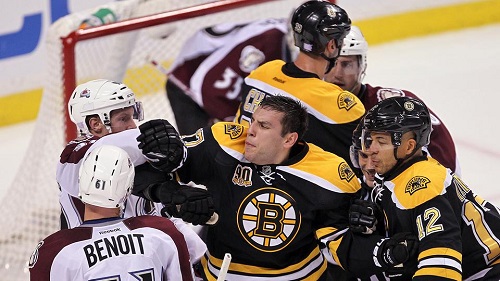 During the 2-0 win over the Boston Bruins, Steve Downie and Gabriel Landeskog ticked off Nathan Horton and Milan Lucic. Downie for taking a swipe at Horton's stick after a dead puck and Landeskog for grabbing Lucic around the neck while chirping at Avs players. Lucic gave the Avs captain a hard shove to the ice and became very angry when Landeskog wouldn't drop the gloves with him. That earned Lucic a 10 minute game misconduct.
The Avs can greatly benefit from other teams getting pissed at them and taking penalties, or even drawing them into committing them. The more power plays the better.
The goaltending from Semyon Varlamov has been stellar. He has been making great saves, moving around the crease well and has only allowed three goals through his three starts (.967 SV%). JS Giguere got the start against Boston and shut the defending Eastern Conference champions out of the game. Even the defense in front of the net is playing more physical, with a heightened sense of urgency and presence of mind.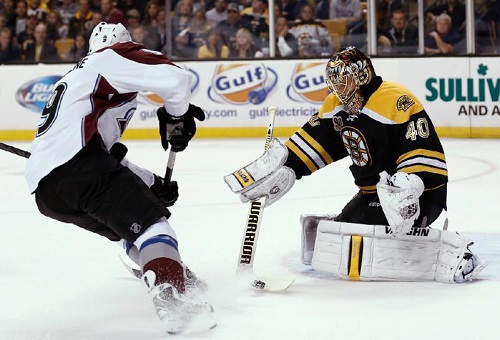 It feels great to have hockey back and even better to see the usually inept -or unlucky- Avalanche bring it together for a nice looking 4-0 start with a 13-3 scoring differential highlighting the turnaround.