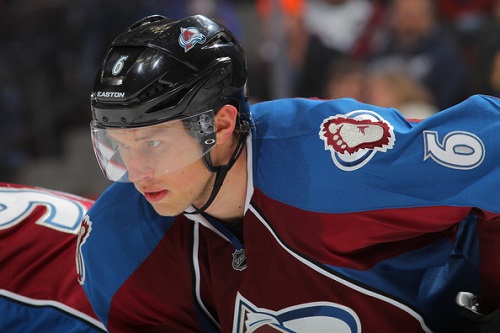 Despite numerous injuries trying to bring them down, the Colorado Avalanche just keep on truckin'. Opening up 2014 with a 7-1-1 record, the Avs have managed to get through still without the likes of PA Parenteau and Alex Tanguay. The addition of Corey Sarich, Nathan Guenin and Paul Stastny should foreshadow that rough times are up ahead as the injuries mount.
But they haven't materialized.
The Avs left Chicago Tuesday with a hard fought 3-2 win over the Blackhawks and their only losses this month came against the Calgary Flames in regulation and an overtime loss to the New York Islanders, both at home. Anyone who consistently watches the Avs knows those matchups are an Achilles heel for them; somehow they play up to the better teams and down to the lesser ones.
The good news is Erik Johnson, who couldn't finish the Chicago game because of back pain, was back in the lineup during last night's 2-1 shootout win against the New Jersey Devils, and JS Giguere was back on the bench after having back spasms. The rejuvenated defenseman and the team will soon be rejoined by Tanguay (day-to-day), Parenteau (in a game or two) and Stastny (possibly on Saturday in Nashville).
Coach Patrick Roy has a long list of injuries that will shortly be reduced to hopefully just Sarich and Guenin (ankle). Reloading the roster with returning players is exactly what the Avs need as they continue to push towards the three week Winter Olympics break next month.
Love Reading About Hockey?

Subscribe to keep up-to-date with the latest and most interesting hockey news!
| | |
| --- | --- |
| | We hate spam just as much as you |