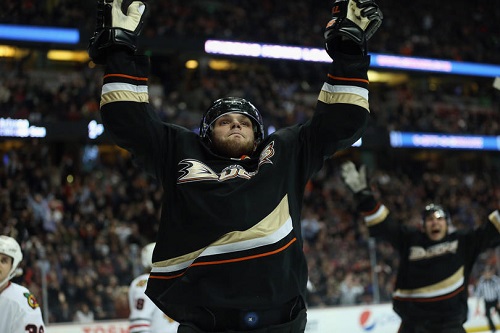 Welcome to the second and final segment of the Sens 2013-2014 pre-season Q&A.
Bobby Ryan, Ottawa's drafting and development, Eugene Melnyk's investigation and the team's future without Alfie will all be examined this week.
Q: What are your expectations for Bobby Ryan in his first season with Ottawa? (Leo Maiorino)
A: From the statistical research I`ve done on Bobby Ryan, I`m setting the bar high for the four-time, 30-goal scorer. In fact, I have him projected to score between 35 and 40 goals this season.
Back in Anaheim, Ryan played in the shadows of Corey Perry and Ryan Getzlaf who put up 174 points between them in 2010-11. That same season, a 26-year-old Ryan fired up 34 goals despite the huge offensive production from the other two. A lot of his scoring came from getting more ice time due to Teemu Selanne's injury absence and more time on the powerplay.
So, why bring up his time in California? Because what he was given due to circumstance will now be provided to him on a full-time basis as a permanent first-line player with the Sens. That means he will have an elite playmaker in Jason Spezza at centre to feed him, and the ice time necessary to put up some impressive numbers.
Check out my other Sens 2013-2014 performance projections here.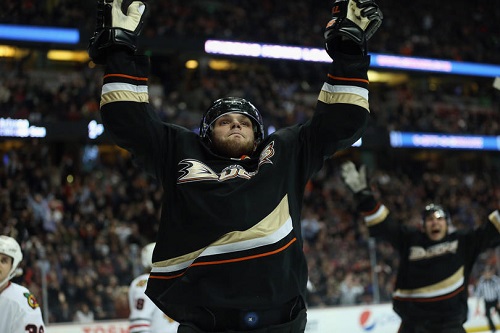 Q: How does the team's drafting and player development rank compared to other teams? ( Hooked On Hockey's Editor-in-Chief, Igor Burdetskiy)
A: Thirteen out of 22 players on the Ottawa Senators' listed roster going into this season were drafted by the team. Compare that to ten out of 21 players for the reigning Stanley Cup-champion Chicago Blackhawks. Also, five out of 22 for the finalists, the Boston Bruins.
But the team I would compare the Sens to in order to get a true measure of their development system would be the Detroit Red Wings. Their program is league renowned and it's easy to see why as they drafted the likes of Pavel Datsyuk, Nick Lidstrom and Henrik Zetterberg. Going into this season, the Red Wings drafted 15 of their 25-player lineup list.
To conclude, I would say the best way to determine a team's player selection and development ability is to find out how many players drafted by the original team actually make their roster. Of course, there are many things that would skew that strategy, like trades, for instance. But judging by the amount of homemade players the Sens possess, I would say they're right up their with the best.
Q: How's that forensic investigation going? (Hooked on Hockey's Managing Editor, Scott Finger)
A: On Feb. 13 this past season, Matt Cooke went into the corner with Erik Karlsson and Cooke's skate lacerated 70% of the former Norris trophy winner's Achilles tendon. That's a fact.
What isn't fact and up for debate, at least to owner Eugene Melnyk, is whether or not Cooke did on purpose. He said he thought it was intentional and that he would put together a "forensic" investigation to resolve whether it was or not. Well, a little while after making that statement, the man who bought the Senators in 2003 admitted that the word 'forensic' was inappropriate to describe the process he intended to foster.
Essentially what Melnyk wants to do is compile a bunch of evidence on the incident and send the findings to the League. What the League does with it, he said in May, is up to them.
As it stands, the evidence collection is on-going.
Do I think Matt Cooke did it on purpose? I would be conspirator if I did, but I'm definitely interested in what this investigation turns up.
Q: How will the team be affected by the loss of Alfie? Better or worse? (Trevor Gardner)
A: In order for this question to be truly answered, look no further than what transpires on the ice come this October. However, in terms of what the team gained in his absence, there's definitely strong evidence that it improved. They added a potential 40-goal scorer in Bobby Ryan and a well-rounded second line guy in Clarke MacArthur to a lineup that is already among the league's top defensive clubs. Skill-wise, the team definitely got better. In the leadership department, that remains to be seen. Could Jason Spezza truly become a leader on and off the ice like Daniel Alfredsson was?
My answer would be that he's already on his way. He's just missing the 'C'.
Thank you for reading and submitting your questions.
There are less than 35 more days until the Sens hit the ice to take on the Buffalo Sabres.