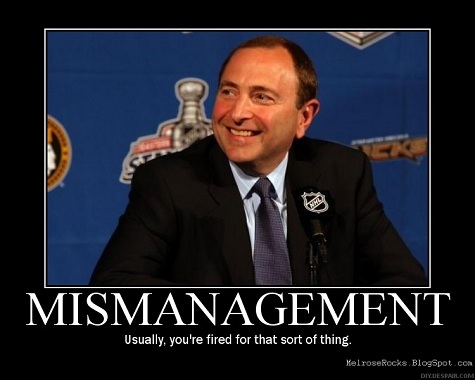 Gary Bettman seems intent to force the NHLPA into a new CBA after informing the executive director of the NHLPA, Donald Fehr, that the league will lockout the players if a deal is not agreed to in the next five weeks. Hope hockey fans are ready for NHL Lockout 2.0 because the course seems to be set by the commish.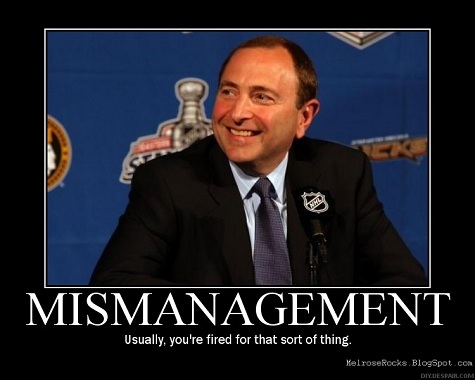 Have Bettman and the league office folks not learned from the 2004 lockout? Players, fans and businesses all lost out on an entire season of puck because of this exact same situation, which is now headed in the same direction. The NHL has never fully recovered from that lockout and the head of the NHL seems intent on driving the car off the road again, a la 2004. Owners have "agreed" with Bettman in locking out the players despite the league having been offered by Fehr to continue on for the 2012-13 season under the prior CBA.
According to Fehr, there is no legal reason why the season cannot go on under the current CBA but Bettman has refused the offer citing that player's must agree to a reduced salary and revenue sharing, as well as an overhaul of the entry-level contract system and veteran free agency.
There is still time to avoid losing games, but with a very one-sided deal –do the players get any good news?- talks are to continue on next week in Toronto and the players will propose their counter offer … which will most likely be crushed by Bettman and the NHL.
It is unbelievable that Bettman is willing to forgo an entire season -again- by proposing a very unfair deal to the players, but not much is out of the realm of possibility for one of the worst commissioners in professional sports.
Follow me on Twitter @CoryWhitmer