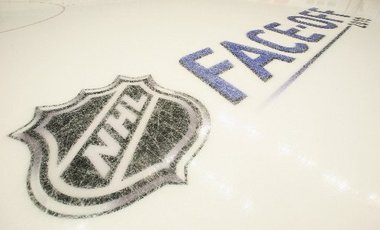 The NHL and NHLPA are meeting today for the 3rd time in 3 days. Many of us were getting optimistic, given the NHL's desire to meet directly with the players. Whether the talks are productive or counter-productive today will make a huge difference. Today's meeting is really important for both sides to finally find some common ground.
Darren Dreger (TSN) tweeted earlier today: "…Players pushed hard yesterday, gave NHL much to consider on all issues. NHL's response today determines [the] next step. If NHL doesn't honour existing contracts and guarantee players $1.883 [million] share, there will be no deal anytime soon. Biggest day of negotiation. Thus far today, the meeting has lasted over 3 hours in an undisclosed location, so as to avoid the media and reporters. Chris Johnston (Canadian Press) tweeted: "I'm told the NHLPA made offers yesterday (Wednesday) on both revenue sharing and players' share/make whole [provision]. They expect a response from NHL today." Revenue sharing is still the players' main arguing point in the discussions. But the players' association has not warmed up to that idea. Michael Grange (Rogers Sportsnet) says "the proposal to the NHL sees HRR (hockey-related revenues) split get to 50/50 in year 3." The NHL wants the NHLPA to immediately go from having 57% of HRR to 50% (a cut of about $237 million with current revenue trends). This is an area that the two sides still can't seem to agree on.
Michael Russo (Minneapolis Star Tribune) tweeted: "…[meeting] Wednesday didn't end well, NHL didn't like player-share proposal." Apparently it didn't end that badly considering they met again this afternoon. According to Bruce Garrioch (Ottawa Sun), "The NHL has no interest in going to 50-50 in Year 3, which is [the purpose of the] 'make whole' provision."
In the NHL's CBA proposal on October 17th, it stated "The League proposes to make players "whole" for the absolute reduction in Players' Share dollars that is attributable to the economic terms of the new CBA. The League's commentary on the proposal stated: "The NHL's proposal retains all current players' SPCs (Standard Player Contracts) at their current face value for the duration of their terms. But the other new proposal from the players asks the NHL and the owners to honor the full value of their contracts, which they have been unwilling to do.
The goal of the revenue-sharing system is to help financially-troubled teams avoid bankruptcy. James Mirtle (Globe and Mail) tweeted: "Was told that six teams would receive huge chunk of revenue share under NHLPA system: Phoenix, New York Islanders, Columbus, Florida, Nashville, and Carolina. 4 out of those 6 teams' owners are the ones elongating this frustrating dispute.
Bob McKenzie (TSN) tweeted an hour ago: "Doesn't sound like things [are] going well with NHL-NHLPA…" The overall feeling of the meetings today is not positive so far.
[liveblog]