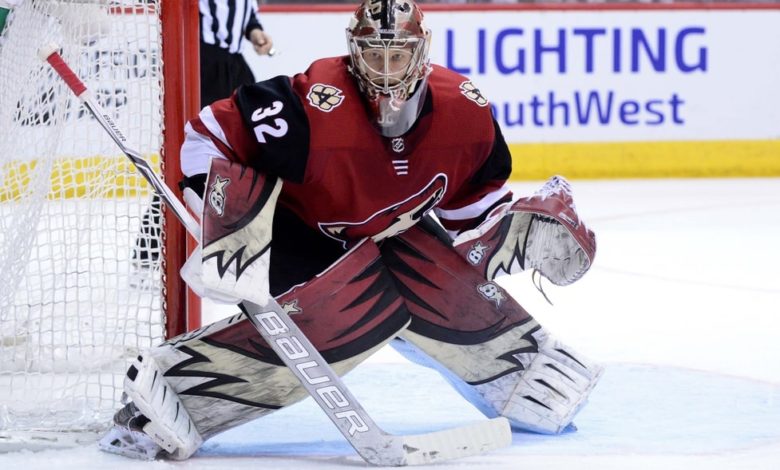 The Carolina Hurricanes have signed Antti Raanta to a 2-year, $4.0M deal with a $2.0M AAV.
Raanta will come in at a $2M AAV in Carolina https://t.co/z4V9JEonCQ

— Pierre LeBrun (@PierreVLeBrun) July 28, 2021
With NHL teams recruiting Raanta in the offseason, he signed as a free agent with the Chicago Blackhawks on June 3, 2013. He started the season with Rockford of the American Hockey League before being called up to Chicago and made his NHL debut in relief of Corey Crawford against the Colorado Avalanche on Nov. 19, 2013.
Raanta got his first NHL start Nov. 27, 2013, making 20 saves in a 3-2 victory against the Calgary Flames. He started his NHL career by allowing two or fewer goals in each of his first five starts.
He got his first career shutout, making 26 saves in a 1-0 victory against the Los Angeles Kings on Dec. 30, 2013. Raanta finished the season 13-5-4 with a 2.71 GAA and .897 save percentage for Chicago. At home, he was 7-0-2 with a 1.68 GAA and .928 save percentage.
He played 14 games with Chicago in 2014-15 and did not make a Stanley Cup Playoff appearance for the champion Blackhawks. He was traded to the New York Rangers on June 27, 2015.
Raanta won the backup job behind Henrik Lundqvist and made his Rangers debut Oct. 19, 2015, making 22 saves in a 4-0 win against the San Jose Sharks. He won his first four starts, allowing fewer than two goals in three of them. He finished the season 11-6-2 with a 2.24 GAA and .919 save percentage and made three playoff appearances in New York's five-game loss to the Pittsburgh Penguins in the Eastern Conference First Round.
After one more season in New York, Raanta was traded to the Arizona Coyotes on June 23, 2017. He went 21-17-6 with a 2.24 GAA and .930 save percentage in 47 games (46 starts) and signed a three-year contract with the Coyotes on April 6, 2018.