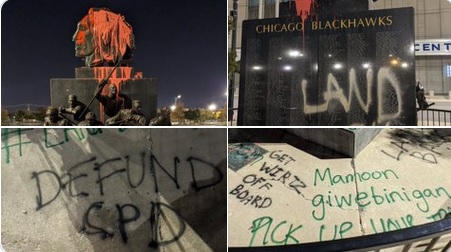 According to Chicago police, a group of males vandalized a sculpture outside the United Center early Monday morning.
The incident occurred on the 1900 block of West Madison Street at about 1:30 a.m., said police spokesperson Kellie Bartoli. Four white males in black clothing were seen walking up to a statue outside the stadium and covering it with graffiti and paint, according to police. The offenders fled northbound. No one is in custody at this time.
Orange paint was thrown over the Native American head logo, "land back" was spray-painted on the list of names on the base portion of the statue, and a number of phrases were spray painted on the concrete surrounding the statue.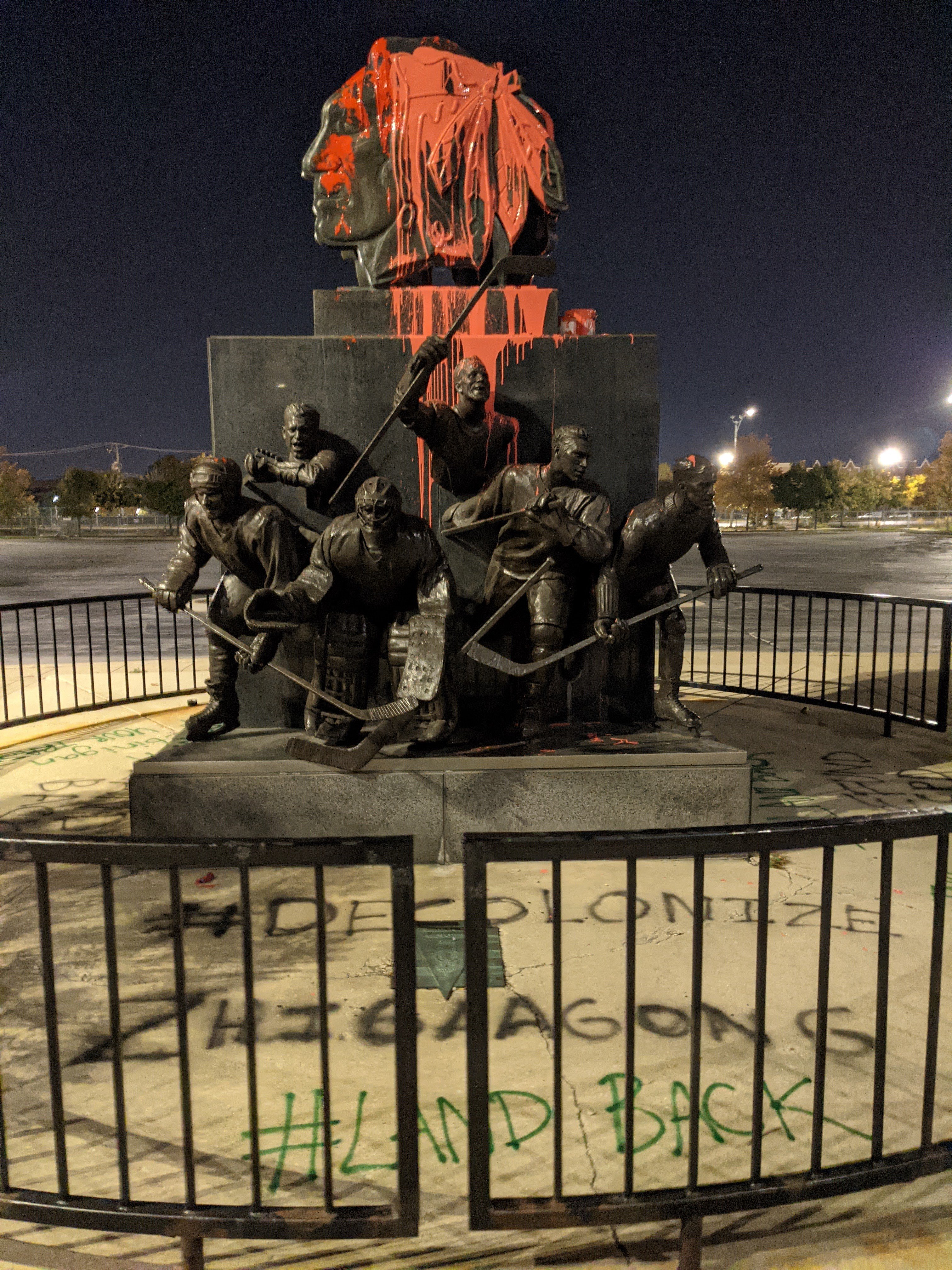 The statue was painted black and placed under a tarp during the day of Monday. It will be temporarily removed and sent in for repairs soon, a Blackhawks spokesperson said.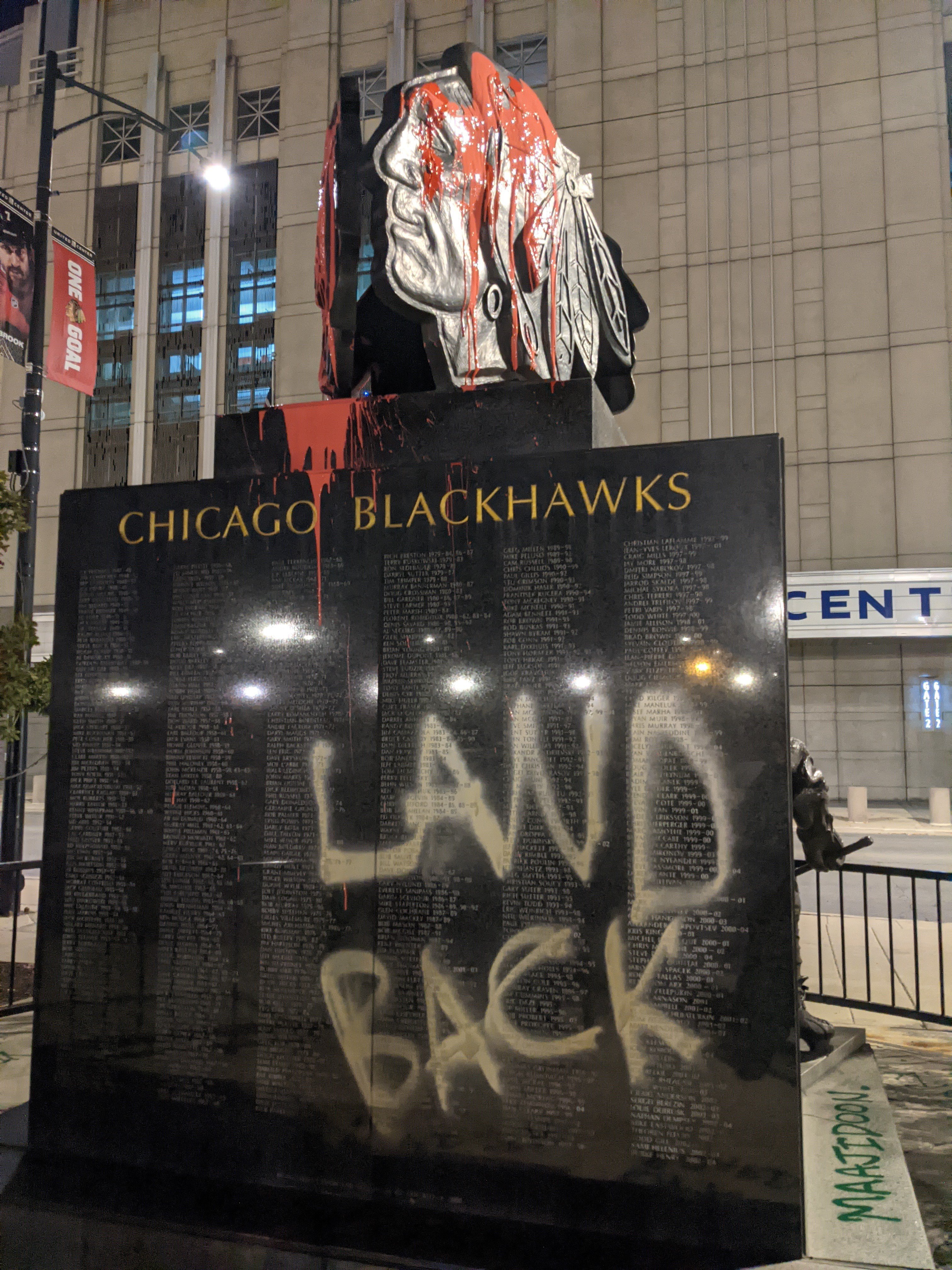 The Blackhawks, who are named after Sac and Fox Nation warrior Black Hawk, issued a statement in July addressing their stance on changing the name.
"The Chicago Blackhawks name and logo symbolizes an important and historic person, Black Hawk of Illinois' Sac & Fox Nation, whose leadership and life has inspired generations of Native Americans, veterans and the public," the statement in part read. "We recognize there is a fine line between respect and disrespect, and we commend other teams for their willingness to engage in that conversation. Moving forward, we are committed to raising the bar even higher to expand awareness of Black Hawk and the important contributions of all Native American people."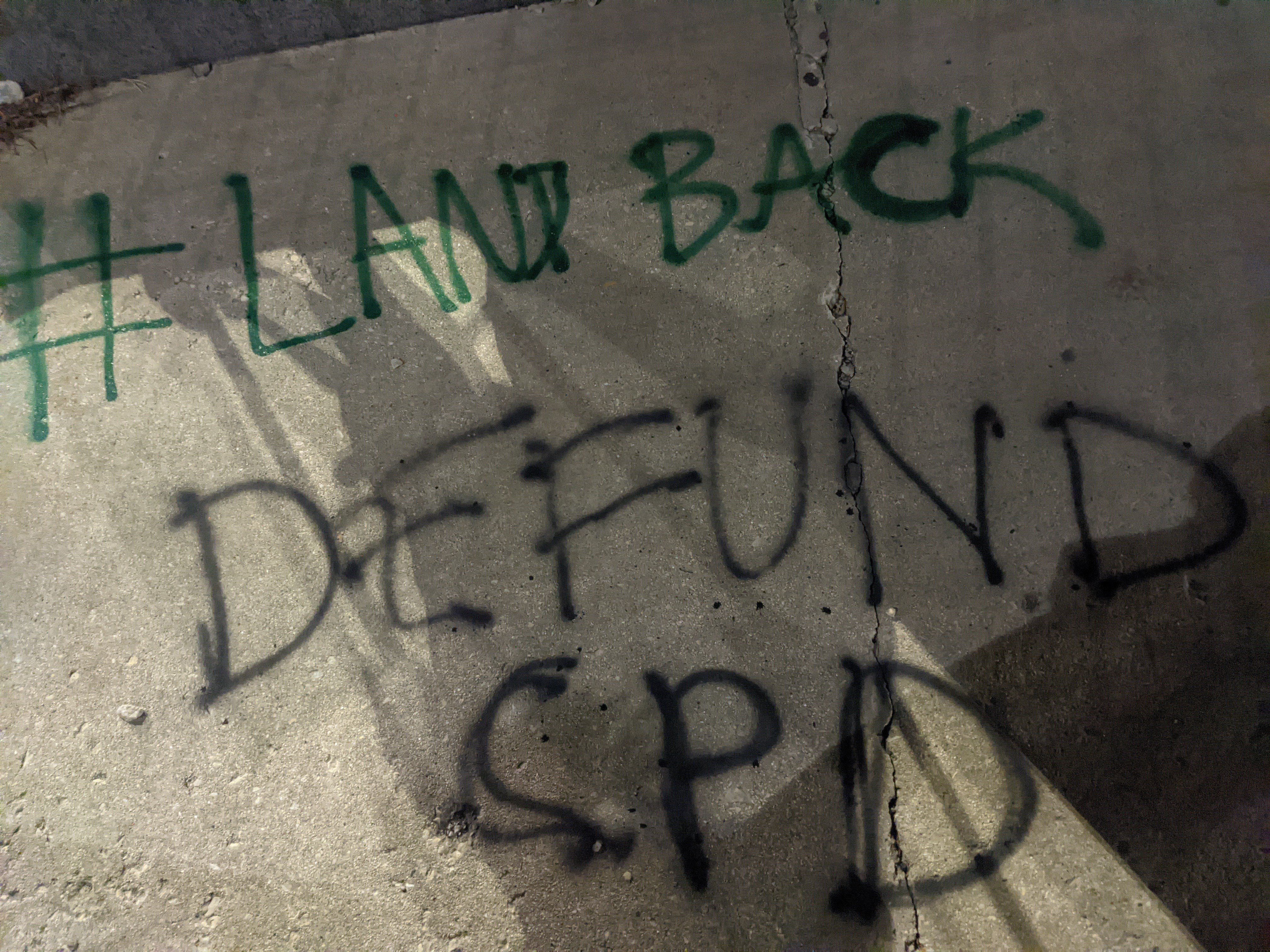 Photos of the vandalism were tweeted at 2:50 a.m. Monday by a Twitter account with the username @zhigaagoong, a Native American phrase referring to the land around Chicago, and the title "No racist mascots."