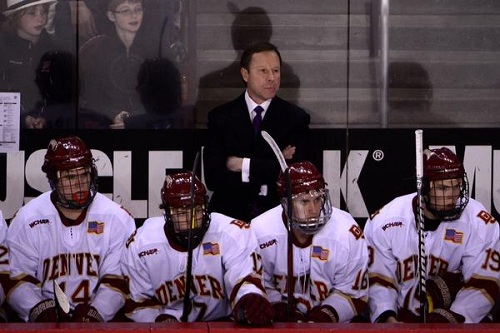 If there ever was a time to embrace the notion of firing Coach Joe Sacco like many Colorado Avalanche fans have been calling for -quite some time in some cases-, now would be that time to join in.
Joe Sacco may very well be the fall man of the Avalanche, a tragic character in the Avalanche opera, or he may be a major influence in the losing record the Avalanche regularly post. Either way you approach it, if there ever was a time to make a switch, the time would be now.
A favorite of the coaching discussion as possible replacements to Coach Sacco is the newly unemployed George Gwozdecky, the former head coach of the Denver University Pioneers who won the Frozen Four twice in his 19-year career as their head coach. The same head coach that has been at the helm of DU and led them to a NCAA current record 12 consecutive 20-win seasons.
NHL players may not be college players (though they usually tend to have been before) but a coach that posted a 443-267-64 record during his tenure should surely be able to squeeze more output from an NHL roster that has a reigning Calder Trophy winning captain, a handful of well known names and a set of goaltenders that are a few better defensemen away from improving their save averages.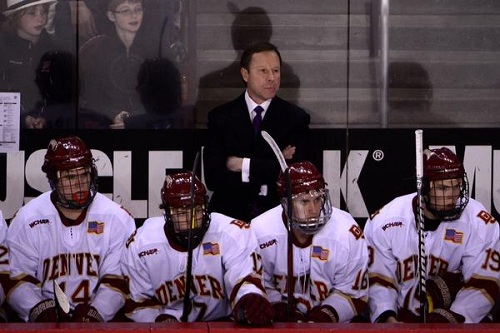 The Avalanche have valuable pieces and Gwozdecky would be the guy to select as their leader. If you are going to part ways with Sacco after another poor season behind the bench as head coach, the former DU coach needs to be the guy to pick up the pieces.
Gwozdecky was sent out the door from DU because of a contract extension dispute and Kroenke Sports could go a long way to repairing the image of the Avs with fans by getting Gwoz –as he is sometimes informally referred to- into preliminary talks, planning for a post-Sacco era.
The Avs need to have the locker room doors opened and air it out because there is a losing stench lingering around this stale team. Sacco may very well have to be the guy to go and it has to start over with Gwozdecky getting a new coaching job with the Avs.