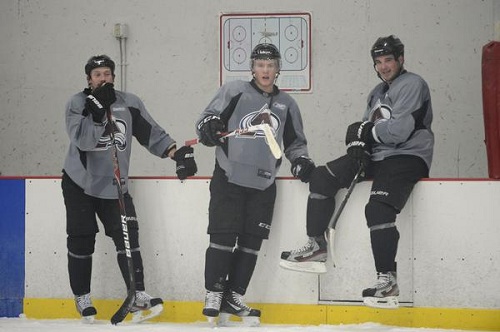 The Colorado Avalanche were able to get back to work this past week with the end of the 2012-13 NHL Lockout. Only minutes away from the NFL's AFC West champion, Denver Broncos headquarters is Family Sports Center were the Avs gather for practice. While the city is buzzing about the Broncos and Peyton Manning, the city is sound asleep on an Avalanche season.
With the impending ratification of the new NHL CBA, the Avalanche are waiting –like everyone else in the league- to find out when they play, how many games and who will be on their schedule. Also, like other teams, they are still in a post lockout hangover of having to figure out who is even going to play on their team.
Notable additions to the team are: Right winger P.A. Parenteau from the New York Islanders, where he put up 67 points a season ago (more than any player on the Avs managed) and defenseman Greg Zanon, who split time last season with the Minnesota Wild and Boston Bruins. Avalanche coach, Joe Sacco, is excited about having both on his team, but went so far as to describe Paranteau as one of his "top six forwards" during a press conference Friday.
While Avalanche players are still trickling in back to the Denver area, absent from practice and also absent of a new deal was team's lead scorer Ryan O'Reilly. Last season, O'Reilly was the man. A new season set to begin and he is still not signed to a new contract. Speculation from the local media says he gets one, possibly for four years … maybe less. Either way, he needs to be lacing up for the Avs and no one else come January 20th. The team is hopeful that a deal will be done quickly and they can get him back from Russia where he has been playing for the KHL's Metallurg Magnitogorsk.
It is going to be hard to gauge how well the team should do, given that not all of them got to play meaningful hockey in Sweden, Russia or even Switzerland. Newly minted Captain, Gabriel Landeskog has to assert himself as the team leader with Milan Hejduk and Paul Stastny as his right and left hand men. Matt Duchene must prove his worth as he was only extended a minimal contract for not meeting expectations over the last two seasons. Goaltender Semyon Varlamov looks to solidify himself as the primary net minder after having spent much time behind J.S. Giguere last season before an injury put Varlamov back in net.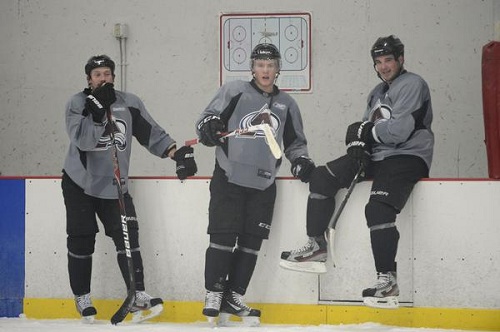 The Avs best chance at being in the top eight of the Western Conference is going to hinge on the top line being exactly what they were last year: the best line. Varlamov (or Giguere) must be a brick house between the pipes and the Avalanche have, have, have to be more physical on defense, something they have not been … which is why Zanon is in Denver and expectations are high of Erik Johnson.
Facing a significant uphill battle in their division with an omnipresent Vancouver Canucks squad that always gives them fits, a Wild team that could be on the rebound and a Calgary Flames who never seem to do anything but stand in their way while never getting out of their own. The Avs must gel immediately and get rockstar performances from everyone, especially those who are supposed to be the rockstars.
While the thunder in the Rocky Mountains emanates from Sports Authority Field and the Broncos, the Avalanche should make their fair share of noise once the city wakes up and realizes the next sport to look forward to will be a Colorado Rockies baseball club that almost lost 100 games in 2012. The Broncos run Denver, but there is plenty of space for the Avalanche.