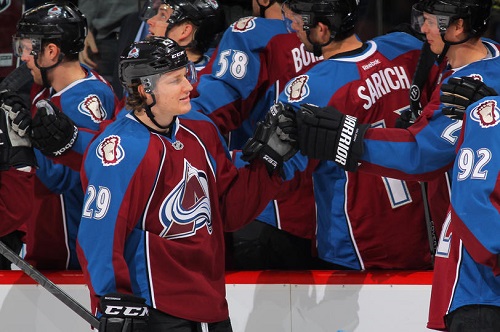 Consistency. The Colorado Avalanche have found it as of late and they have displayed a certain level of it midway through the season, tying a club record 26 wins 41 games through. Riding a three game win streak after beating the San Jose Sharks on Saturday 4-3, the Avs needed a string of wins after having a less than stellar December. Having not put three wins together since the end of November the Avalanche have been looking for more consistency treading water in the division standings, firmly in third place with 56 points, nine ahead of Dallas and five behind St. Louis.
For the Avs to move up further in the standings, they are going to have to take a leap forward in all-around play or wish for devastating injuries on the Blues. St. Louis is a dangerous team and it doesn't get any easier with the defending champs and powerhouse Chicago Blackhawks.
It is consistency that will keep them in the playoff picture. The playoffs are a setting where a hot team could run the table or at least find themselves in a conference championship series. The Avs are not the Blackhawks, but could put together the right moves on the ice and wind up winning a series against the Stanley Cup champions.
The Avs have demonstrated a level of consistency they haven't seen in years. This season, the Avs are only giving up 2.46 goals per game, and scoring 2.88. In 2013, the Avs scored 2.36 goals per game, and gave up 3.12. In the 2011-12, there were 2.66 goals given up and 2.43 goals for.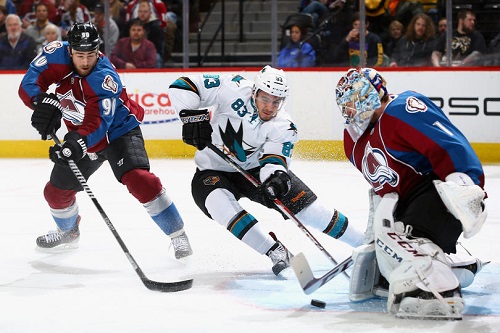 Only halfway through, Colorado is well on pace to not only make the playoffs, but demonstrate that Patrick Roy and Joe Sakic have gotten off to a good start in their first year running the organization. Unfortunately for Josh Kroenke, Pepsi Center's Czar of Sports, his other off season turnovers in the Denver Nuggets hasn't gone so well. He is lucky to have a hockey team helping keep the lights on, because the Nuggets went from a top five team in their conference to one of the worst after firing Coach George Karl, last season's Coach of the Year.
The Avs have found consistency because they were due for a much needed oil change, while Kroenke stripped the engine of his basketball franchise. The Avalanche have their lines clicking, now they must keep their starters injury free with an Olympic break coming up quickly.
It will be a much needed break for those staying behind. Paul Stastny won't get to rest, but Erik Johnson will receive a much deserved rest despite having a career season thus far and not receiving a call back to play for Team USA. Stastny was the only Avalanche player to not only be invited to play for the Americans, but will be his third run in the Olympics.
Other Avalanche players have yet to be named, but Semyon Varlamov, Matt Duchene and Gabriel Landeskog are possibilities for their respective teams . Varlamov is projected to be the third goalie for Team Russia while Duchene may not crack a deep pool of Canadians and Landeskog has a good shot at making Team Sweden.
Everyone else not named Varlamov, Duchene or Landeskog will be getting some rest before the final push to the Stanley Cup playoffs.