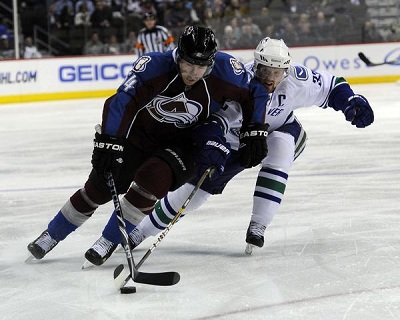 This offseason will finally answer the question why the Colorado Avalanche has been thrifty in their past offseason: signing current players to long term deals.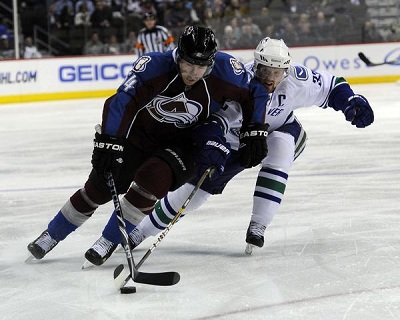 The last few seasons the Avs have been undeniably hoarding cash, staying well below the salary cap. It's easy to say that it would most likely be to fund Kroenke Sports' St. Louis Rams or the failed bid to buy the Los Angeles Dodgers, but the reason for this is because of Matt Duchene, Ryan O'Reilly, Matt Hunwick, Cody McLeod and the gang of others who are due contracts and will remain in Colorado.
Deals are still yet to be done on Duchene and O'Reilly, the team's youngest set of top players in contract years. Those two will eat up the most cap money, but in the mean time here are my grades on the current offseason signings:
Milan Hejduk – RW: 1 yr/ $2 million
The Captain avoids retirement for one more season with this new contract. Hejduk -the only remaining player from the Avs last Stanley Cup in '01- doesn't possess the same offensive prowess he did when he was younger (2007 was the last season he was over 60 points, with 70) but his hands are still flashy as he netted six shootout goals, third in the NHL this last season. He scored a career low 37 points last season despite only missing one game, showing that he may not return if he has a repeat performance again in 2012-13.
Signing Grade: B
Cody McLeod – RW: 3 yrs/ $3.5 million
McLeod shouldn't have been one of the first player signed this offseason, but he was. I like McLeod all right and have to disagree with those that say there isn't room in the league for enforcers who rack up minutes in the box and not enough actually on the ice. McLeod isn't much of a scorer (11 points for the season), but he is a force on the ice and the price isn't too bad. This contract would pay itself tenfold if they give Cody more opportunities to see the ice though.
Signing Grade: C
David Jones – RW: 4 yrs/$16 million
My reaction to this was "good, we got him back … for how much?" I have to agree with the consensus of other Avs fans and bloggers; they overpaid. Granted, Jones is a good player and has done well for the Avs, he also has plenty of upside and scored five game winners for Colorado last season. He would've been snatched up on the free market; luckily the Avs have him back because they won't pursue a higher quality winger.
Signing Grade: B-
Matt Hunwick – D: 2 yrs/ $3.2 million
A frequent healthy scratch, he only netted three points in 33 games last season. His contract only increases $200k over the next two years. His production needs to be higher and the only way that is going to happen is if he receives more ice time; given the opportunity he can become a regular member of the fourth line.
Signing Grade: C
It's important to maintain some continuity of a team's composition, but I don't know why all these players were given contracts while the two young stars (Duchene & O'Reilly) have still not been locked up. Their contracts are more pressing in regards to the salary cap yet Hunwick and McLeod were amongst the first to get taken care of. Not sure what the front office's strategy is on this as they really should've locked up Duchene and O'Reilly so that they can focus on free agency in two weeks.
Follow me on Twitter@CoryWhitmer for game thoughts and sports smack.