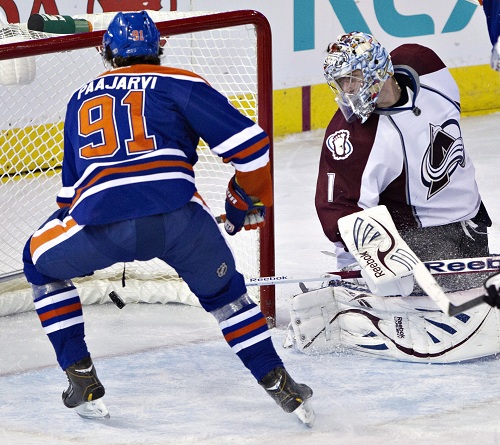 The Colorado Avalanche are hurting in a big way. Struggling to keep their head above water in the Northwest, the Avalanche are quickly becoming victims of their own despair as they remain on their backs at the bottom of the division standings at 5-7-1. Tied for last with the Calgary Flames, the Avs sit seven-points out of first where the Vancouver Canucks have all but safely enjoyed the top-spot for quite some time.
The Avs are basement dwellers at this point because of injuries to most of their key players. The losses of Steve Downie, Gabriel Landeskog, Ryan Wilson and Erik Johnson have put the Avs in the hurt locker and have effectively sunk their hopes of even getting into the eight spot in the Western Conference. The team is most likely on empty now after they watched a commanding 4-1 lead against the Edmonton Oilers end in a 4-6 loss on Saturday night.
Since the beginning of February the Avs have gone 2-3-1 including one shutout.
The only positive story to come out of the club has been veteran Milan Hejduk playing in his 1000th game, celebrating his birthday and scoring his 800th goal (on his birthday no less). Aside from that every bit of news has been a downer as Landeskog is only just now being allowed to skate –with still no timeline on when he may be able to do more hockey-related activity- and the Avs front office now taking phone calls on last year's team leading scorer and current contract hold-out, Ryan O'Reilly.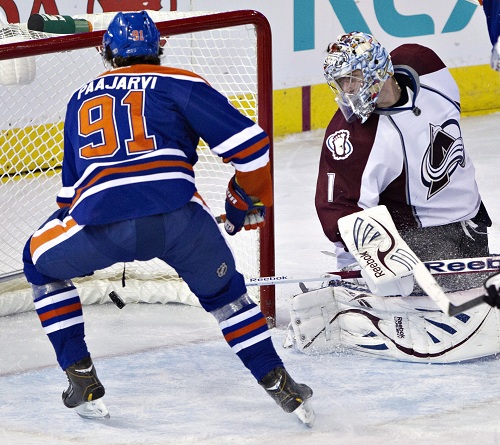 The Avalanche have embraced a youth-movement in the club, fielding one of the youngest teams on the ice, but have given the cold shoulder to O'Reilly who seeks a yearly pay increase to exceed Matt Duchene's. For a club that is as committed to being a youthful team, it is troubling to see them not sign O'Reilly (especially now) who is embodiment of that movement. They have the money to spend but it is unknown whether they are being ultimately handcuffed by the ownership of Josh Kroenke who also oversees Denver's NBA Nuggets, MLS Rapids and MLL Mammoth.
The days of Sakic, Roy and Forsberg have been greatly missed as the Avs have toiled in their youth movement which is most likely going to set the franchise back many years. To remain committed to a youth movement, which should be troubling to any fan, they must at least embrace it fully by bringing back O'Reilly or they are merely paying lip service to the fans. His production would be worth every penny if they could force their way back into the playoff mix which they are currently sitting at 14th in the Western Conference, one point above the perpetual basement dwelling Columbus Blue Jackets … another "youthful" team.