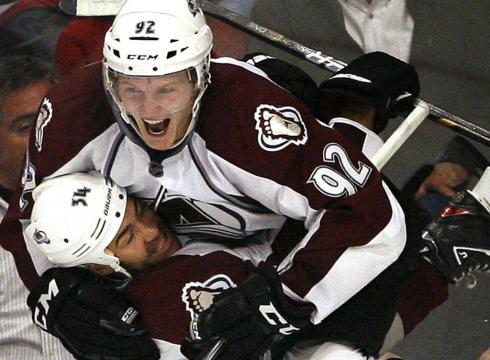 Sidney Crosby lost one of his records today as the Colorado Avalanche named Gabriel Landeskog their Captain today, making him the youngest ever at 19 years, 286 days (Crosby became Pittsburgh's Captain at 19 years, 297 days in 2007) just 11 days younger than Sid was.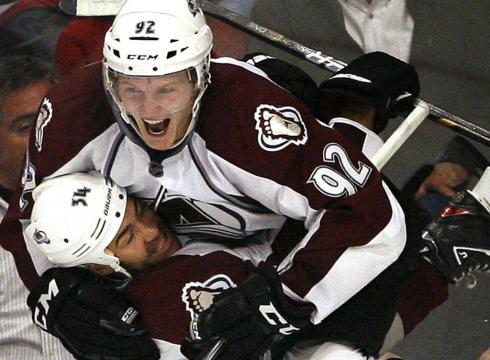 What's most interesting about this announcement isn't even addressed. According to NHL.com, former Captain, Milan Hejduk, relinquished his title and will –once again- wear an "A." Why did Hejduk pass on it? My guess would be he will retire after the season and it was mutually agreeable that someone else should be the Captain for continuity.
What about the other veterans? Paul Stastny has been in this conversation, same with Erik Johnson –both Assistants- Ryan O'Reilly would seem like a natural candidate for it, and then there is Matt Duchene.
Duchene is supposed to be the star of the club. His rookie season was great and his flashes since have been very exciting, but his production overall has taken a hit due to injuries and point droughts. He also did not receive a "club star" contract extension this summer either. Duchene's stock has fallen and he has to try desperately this next season to regain it because Landeskog has cleaned house since signing with Colorado.
It will be exciting to see Landeskog lead the Avs onto the ice as he is an all-around player and it was no accident that he won the Calder Memorial Trophy this past July. I'm not sure he is the right choice for captaincy, but for now he may just be the best choice on a team that still is struggling to find their identity.
Follow me on Twitter @CoryWhitmer and I hope that Bettman won't lockout my Twitter posts as well.