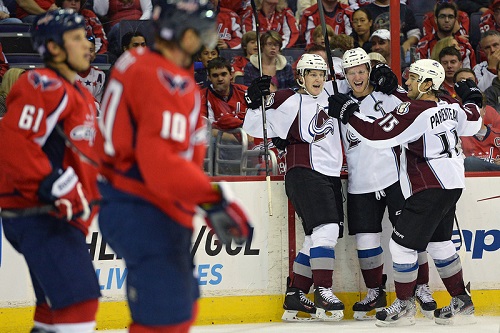 The Avs came in and shutdown Washington themselves. Taking on the Capitals Saturday night, Colorado bested another playoff team 5-1. Under Coach Patrick Roy the Avs have now moved their high powered offense to a 18-4 point differential behind great goaltending outings by Semyon Varlamov (4-0) and JS Giguere (1-0). Coach Roy was complimentary of Varlamov after the game, praising him for his poise and vision on the ice.
The franchise best start gets extended again as the Avs continue to play very good hockey. Washington didn't have an answer for when the Avalanche came through the nation's capital. The offense saw some other players put their number up on the board last night as Alex Tanguay and Nathan MacKinnon both picked up their first goals of the season. Tanguay would score again and Matt Duchene along with Jamie McGinn would both score to round out the Avs five goals.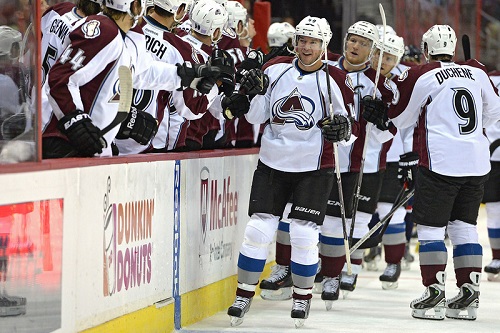 The offense could've been in a shootout, but the Caps are off to a slow start -as per usual- falling to 1-4 despite a franchise high 41 shots Saturday night. The fire burning in the Avs with Coach Roy behind the bench is showing prominently with their 10 point hot streak to begin the season. "We're taking it one game at a time" and "we are working hard every day and being humble" were a few of the lines Coach Roy rattled off before saying "why not us?" about their success.
Why not them?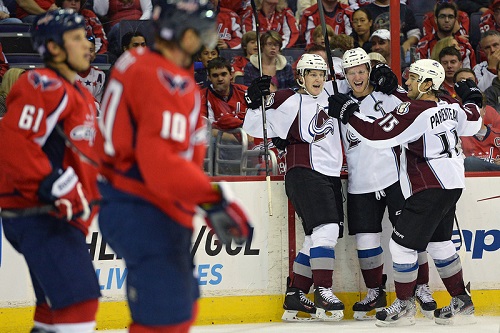 It just seemed improbable that the Avs would not only find success early, but night after night. They have yet to take a loss and I'm not sure it will even come in their next game against the Dallas Stars (2-2) at the Pepsi Center in Denver. Maybe it will come against the Detroit Red Wings. The Avs are one of the three remaining undefeated teams in the NHL thus far. San Jose and St. Louis are the only others perfect through the first ten days of the NHL season.
So why not the Avs? They have the same record now as the undefeated Denver Broncos. The city of Denver is feeling it right now with their two undefeated teams.