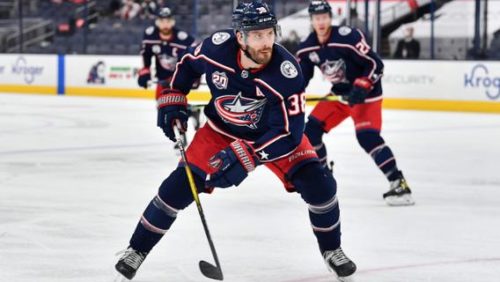 The Columbus Blue Jackets sign Boone Jenner to a 4-year extension with a $3.75M AAV.
#CBJ signs Boone Jenner to a four-year contract-extension at a 3.75M cap hit.

— Brennan Klak (@nhlupdate) July 28, 2021
Selected by the Blue Jackets in the second round (No. 37) of the 2011 NHL Draft, Jenner scored 16 goals and led all rookie forwards with 211 hits in 2013-14.
Jenner scored his first and second career goals while on the power play against Montreal Canadiens goalie Carey Price on Oct. 17, 2013. He was first NHL player since Dustin Penner (Nov. 30, 2005) to score his first two career goals with the man-advantage in the same game.
He set NHL career highs in goals (30) and points (49) in 2015-16, and the following season helped the Blue Jackets return to the Stanley Cup Playoffs for the first time since 2014, scoring three points (two goals, one assists) in five games during a first-round loss against the Pittsburgh Penguins.
Jenner had 38 points (16 goals, 22 assists), in 2018-19, his most since 2015-16, and played a major role in the Blue Jackets' first ever playoff series win, a four-game sweep of the Tampa Bay Lightning. He scored three points (one goal, two assists) in 10 postseason games.