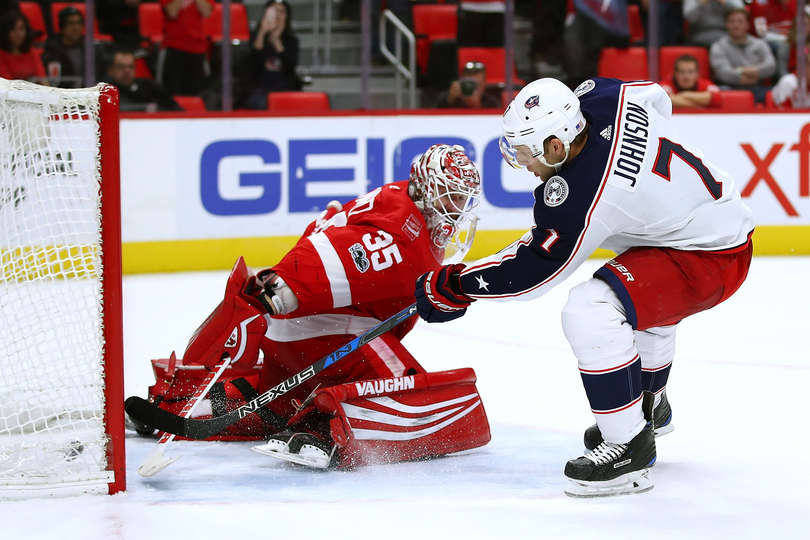 It was a goalie duel on Saturday night as the Columbus Blue Jackets defeated the Detroit Red Wings in a marathon shootout.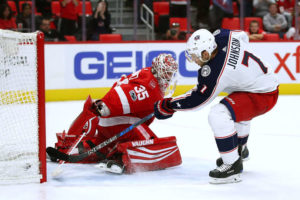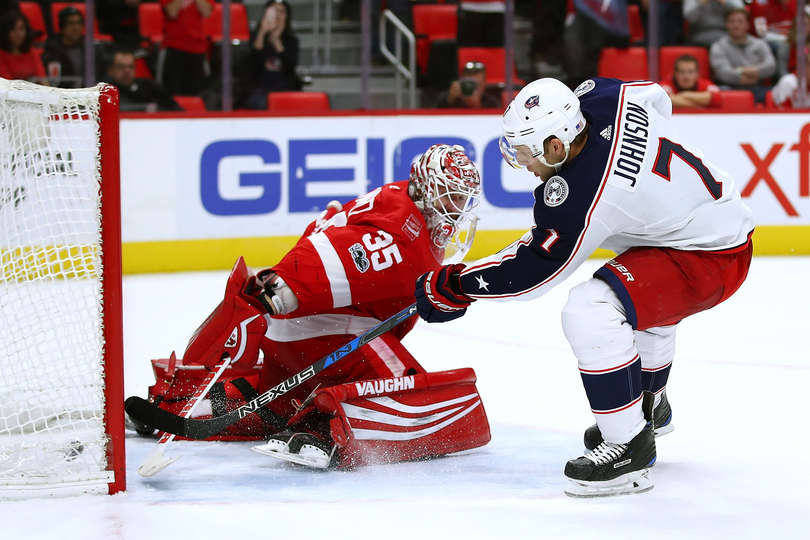 Both Sergei Bobrovsky (CBJ) and Jimmy Howard (DET) were outstanding through 65 minutes, save for a single goal allowed in regulation.
For Howard, that goal came only 1:07 into the game, on the third shot. Artemi Panarin was wide open for an easy cross-crease shot.
Seconds later, linesman David Brisebois was run into by Markus Nutivaara along the boards. He appeared to hit his head as the defenseman lost his balance and took out his legs. Play continued with three officials.
6:11 into the third, Niklas Kronwall found Andreas Athanasiou for the game-tying goal.
Shots were nearly even all game long (in total, 33-32 Detroit on the night).
In the ensuing overtime period, both teams had a few outstanding chances. Zach Werenski hit the crossbar 1:36 in, while Nyquist had a near breakaway chance.
The Jackets were 3-0 in overtimes, while Detroit lost their only 3-on-3 of the year.
Mike Green had a break with Anthony Mantha, nearly pulling off a toe drag play, but the puck was intercepted.
Near the final minute of OT, Athanasiou and Mantha had a clear 2-on-0 with no resistance, and the AA shot was stopped with a "save-of-the-year" candidate by Bobrovsky.
The shootout was needed to solve this close-fought battle.
Frans Nielsen shot first, and his goal put him ahead of Radim Vrbata on the all-time shootout goals list.
Artemi Panarin tied it in Round 2, and defenseman Jack Johnson concluded the skills competition with a goal in the ninth round.
Detroit falls to 8-8-2 (just ahead of Montreal by a point), while Columbus moves into second place in the Metro Division at 10-7-1.
Follow me on Twitter @KevinSporkaHOHM