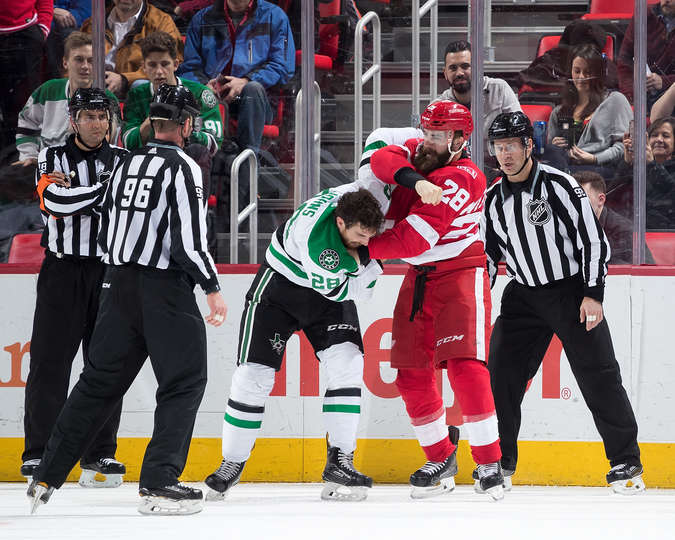 Detroit entered Tuesday night one point ahead of both Florida and Montreal for fourth in the Atlantic. They came off a 4-0 victory over the Chicago Blackhawks from Sunday afternoon.
Meanwhile, the Dallas Stars have won 7 of their last 10 as they continue to fight for positioning in the ultra-competitive Central Division.
1st period
Detroit wasted no time finding the scoreboard, as Tyler Bertuzzi swung wide around the net of Ben Bishop, dragging the tall netminder out of position, before passing to defenseman Trevor Daley, who scored in the empty net. It was the game's first shot, coming only 44 seconds into the game.
Unfortunately for the Wings, that was the only positive of the period. Two minutes later, forward Radek Faksa scored for Dallas on a deflection goal (Lindell and Klingberg assisted). Soon after, Luke Witkowski and Dominic Turgeon received penalties only 54 seconds apart, giving the offensively-powered Stars squad a 1:06 5-on-3. Detroit had a few key clears, but managed to allow a goal with just two seconds remaining on the first minor penalty. John Klingberg wristed a shot from the point, which was tipped past Jimmy Howard by veteran forward Jason Spezza.
2nd period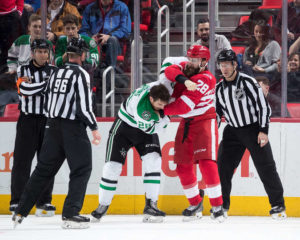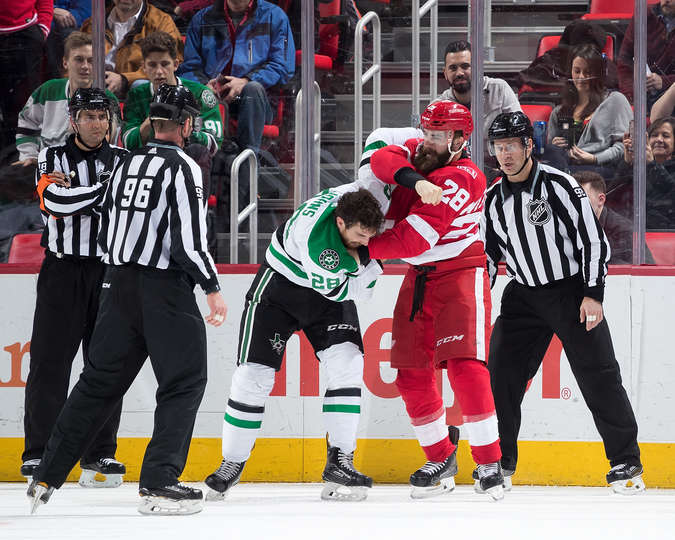 Midway through the second period, Andreas Athanasiou sped forward on a breakaway, tying the game at 2-2. Bertuzzi and Niklas Kronwall assisted.
Detroit's Luke Witkowski dropped the gloves with Dallas's Stephen Johns. With Witkowski receiving an additional minor penalty for roughing (served by Martin Frk), Dallas had a free power play.
Spezza struck again for Dallas on the man-advantage as he slapped a Radulov one-timer past Howard, who had no chance to stop the cross-crease pass/shot. All momentum was halted for the remainder of the period.
By the end of 40 minutes, Detroit had only a meager 10 shots, to Dallas's 23.
3rd period
The Stars added to their lead 9:13 into the final stanza. Martin Hanzal poked the puck past Howard on a rebound (4-2). Detroit had only one shot in the first ten minutes of the period.
The Wings had few chances during the remainder of the period, and they fell by a score of 4-2.
Final Dallas 4 Detroit 2
A Look Ahead
Detroit is off until Saturday when they host the Carolina Hurricanes. Game time is set for 7:00 ET.
Following the weekend, they will fly to New Jersey on Monday (7:00) before returning home to face Philadelphia on Tuesday (7:30) and Chicago on Thursday (7:30).
Follow me on Twitter @KevinSporkaHOHM