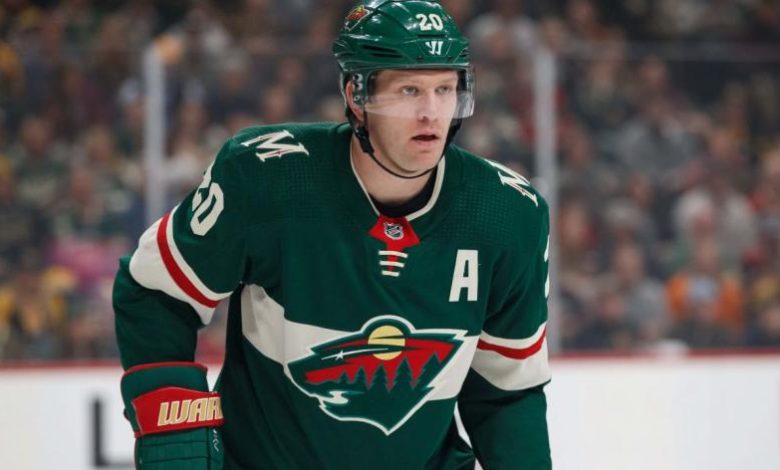 The Dallas Stars sign Ryan Suter to a 4-year deal with a $3.625M AAV
Dallas Stars expected to sign Ryan Suter to a 4 year contract. Hearing mid 3's…aav.

— Darren Dreger (@DarrenDreger) July 28, 2021
In the NHL's modern history, few players have deserved the title of workhorse defenseman more than Suter.
A First-Team NHL All-Star and Norris Trophy runner-up with the Minnesota Wild in 2012-13, Suter has often ranked among the League leaders in ice time.
The Nashville Predators first-round pick (No. 7) in the 2003 NHL Draft, the Madison, Wisconsin, native had bloodlines to succeed. His late father, Bob, won gold with the United States in the "Miracle on Ice" at the 1980 Lake Placid Olympics. His uncle Gary Suter was a Stanley Cup champion, Calder Trophy winner and played in four NHL All-Star Games.
Suter spent two seasons with USA Hockey's National Team Development Program. After being drafted, he played one season at the University of Wisconsin and then a season with Milwaukee of the American Hockey League.
A gifted skater and passer with a physical dimension to his game, Suter had a productive NHL debut, getting an assist on Nashville's first goal of the 2005-06 season. It would be the first of four points Suter scored as the Predators reeled off eight straight wins to start the season.
He finished his rookie season with a goal and 16 points and, perhaps most importantly, a new teammate in Shea Weber, a fellow 2003 draft pick by Nashville. Suter and Weber would become one of the NHL's best defense pairs over a six-season run. From 2006-07 through 2011-12, they formed the backbone of a Predators team that never finished with fewer than 88 points and made the Stanley Cup Playoffs five times.
Suter's pass-first game melded perfectly with Weber's big shot. During their time together Suter ranked 14th among NHL defensemen with 185 assists. Suter played a huge role in helping Weber top all NHL defensemen with 97 goals over that period.
Suter was a gold medalist with the United States at the 2004 World Junior Championship and assistant captain of the American team that won silver at the 2010 Vancouver Olympics. On July 4, 2012, he and U.S. teammate Zach Parise each signed a 13-year, $98 million free-agent contract to join the Minnesota Wild, with whom Suter's already-heavy workload actually increased. Suter averaged at least 26:42 per game in each of his first seven seasons with Minnesota, and his 29:25 per game in 2013-14 is the most by any player since the NHL began tracking ice time in 1997-98.