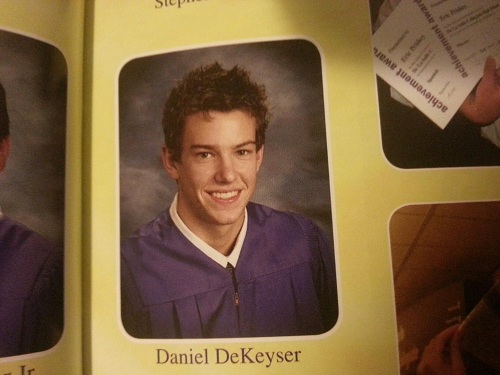 Danny DeKeyser of the Western Michigan Broncos, after WMU was eliminated from NCAA playoff contention last week, was free to decide his fate. At 23 years old, he was an unrestricted free agent, but could only sign with an NHL team for an entry level maximum amount of 2 years at $925,000 (for his age group) according to CapGeek.com. His cap hit for the next two seasons will be $1.35 million after performance bonuses are factored in.
All 30 teams were reportedly interested in the 6-foot-3 Michigan native, with the final teams in the running seeming to be Edmonton, Nashville, Tampa Bay, Toronto, St. Louis, and of course DeKeyser's hometown team, Detroit. He was in Toronto last week hearing offers from those teams and probably a few more. More teams sent representatives and contingents to recruit DeKeyser than to recruit NHL All-Star defenseman Ryan Suter last summer. Detroit was said to be in the running in the Suter sweepstakes, and were even the favorite to sign him at one point. In the end, Suter chose to be close to his family.
That's one of the positives about Detroit. DeKeyser's family is there. He has the opportunity to play in front of them right away. Even though the Red Wings are notorious for letting young players "over-develop" in AHL Grand Rapids, they couldn't pass up the opportunity to sign the puck-moving defenseman. Detroit had to promise him good minutes, especially with Kyle Quincey out, and the overall health of the blueline being unpredictable.
Rarely do you see a player making an immediate impact right from college. DeKeyser will join the Red Wings for the playoff stretch run, hoping to do just that. This fills a huge void on the team that doesn't necessarily have to be filled by an elite defenseman now.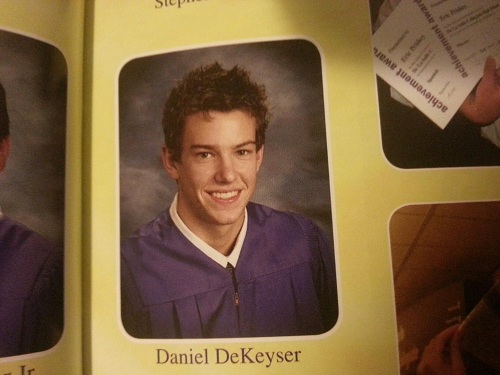 There was a gaping hole on Detroit's back end after Nick Lidstrom and Brad Stuart departed last offseason (to retirement and San Jose respectively). His number in college was #5, which is still unavailable in Hockeytown. This tells you a little about his style of play. DeKeyser is known as a puck-moving defenseman, just like Lidstrom was. He has also drawn comparisons to Brad Stuart, based on his ability to hit and be physical. Time will tell if there are other similarities to those two.
He had 49 points (12 goals) in 118 games for the Broncos. Before that, he played for the Sioux City Musketeers of the United States Hockey League for one season. He registered a goal and 10 assists in 41 games. In his first year out of high school (2008-09), he played for the Trail Smoke Eaters of the British Columbia Hockey League, where he scored 8 goals and 17 assists in 58 games according to eliteprospects.com
DeKeyser will help bolster Detroit's blueline this season, without the loss of any assets in the acquisition. It's not often that, at this time of year, a team can acquire a player of his caliber without losing draft picks or another player/prospect. Because he's a UFA, that's not necessary.
This situation may sound familiar to you, and it should. Justin Schultz, now an Oiler, was long-sought-after last summer, before agreeing to sign with Edmonton. Prior to that, he played for the University of Wisconsin, where he was a point-per game defenseman. This isn't to say that DeKeyser is an offensive defensman, but their overall value as a top-four defenseman for their respective teams will be about the same.
Since money could not be an issue in this deal, it all boiled down to where he wanted to play. In the end he chose his hometown Red Wings, who will appreciate his solid play as they push for the playoffs.
He's not expected to play tonight when the Red Wings take on the Colorado Avalanche.
Follow me on Twitter @yungspork