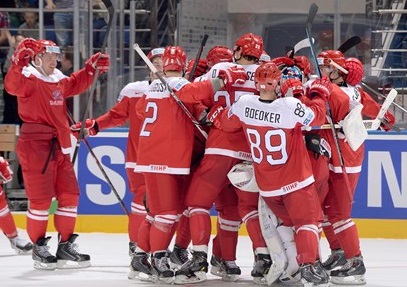 It wasn't looking good when Denmark fell behind 3-1 early in the third period but the team showed no quit. A power-play goal in the final four minutes and a last minute strike helped Denmark knot the game up at 3 a piece and push it to overtime.
The teams skated through a scoreless overtime and straight into the shootout. Denmark's netminder Simon Nielsen turn aside all three shots faced in the shootout as Mikkel Boedker tallied the winning goal to lift Denmark to their comeback victory.
It's the second time Czech Republic has blown a 3-1 lead and gone on to lose. Although they have picked up points in all games but one, the team finds itself sitting in fourth currently of Group A after a disappointing loss. As for Denmark, their win today moves them to sixth place of Group A and feeds a little motivation for their remaining games of the tournament ahead.