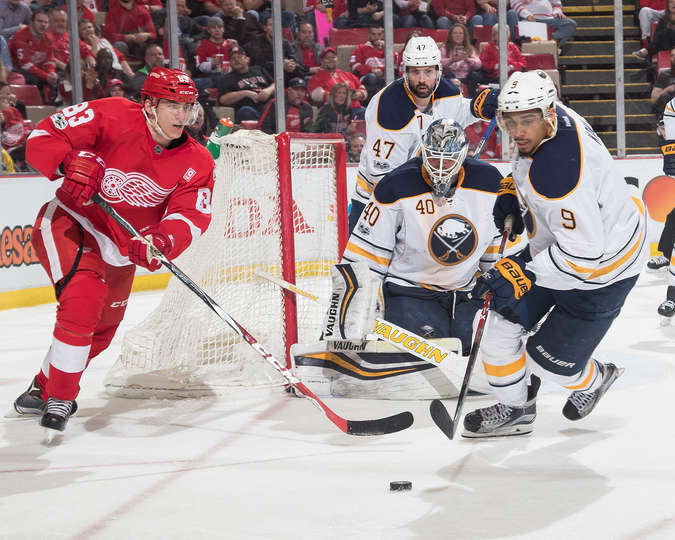 The Detroit Red Wings fell to the Buffalo Sabres on Monday night, in a game that felt like a metaphor for the season as a whole. The Wings had 35 shots on goalie Robin Lehner, yet only managed to find twine once. After scoring two power play goals in each of their last two games against Colorado and Arizona, the team failed on all four opportunities (six shots).
"I thought our power play generated some chances; it generated six shots, but it didn't generate a goal," said coach Jeff Blashill. "We obviously needed one, especially late in the game."
Star forward Jack Eichel opened the scoring for the Sabres on the power play with a lightning-fast one-timed snap shot from Ryan O'Reilly that beat goalie Petr Mrazek. Buffalo outshot Detroit 13-5 in the opening stanza. The Red Wings have allowed their opponents to score first in a majority of the games this season, and this game proved no different.
Midway through the second period, Buffalo's Matt Moulson made it 2-0 after he redirected a shot by Tyler Ennis past Mrazek, also on the power play.
Fewer than four minutes later, Tomas Tatar finally got the Wings on the scoreboard as defenseman Mike Green found the winger near the crease with a great tape-to-tape pass.
Detroit had 30 shots in the second and third periods combined, compared to only 17 for Buffalo, but Lehner saved the last 21 consecutive shots for the 2-1 win.
Forward Tomas Nosek played his first game of the season and earned 10:05 of ice time (15 shifts).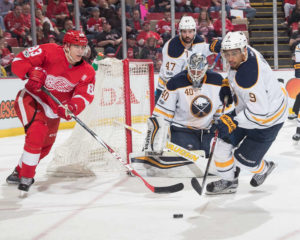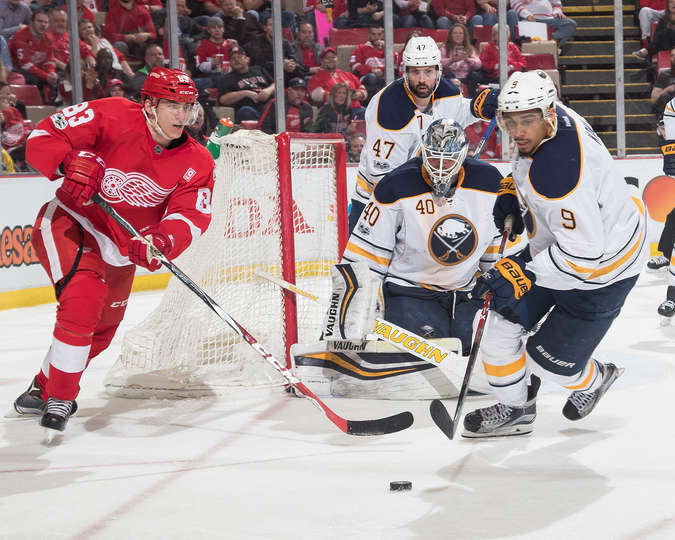 "I thought Nosek played well," said Blashill. "He skated well. I thought his skating looked good. He can make a play with the puck. He's accountable defensively…When you're accountable defensively, that earns you trust [and] you get on the ice."
Blashill identified the team's first period problems.
"Competition level and skating," he said. "I didn't think we competed hard enough in the first, and we didn't skate enough, and so we were a step behind all over the ice. I thought we answered the bell there in the second and third and started winning more one-on-one battles."
Detroit ranks 26th in the league in points (67). Only Vancouver, New Jersey, Arizona, and Colorado have fewer.
If this trend continues, the Red Wings will likely have their first top-five draft pick since 1990. In that draft, the team selected Keith Primeau third overall.
A Look Ahead
Today @ Montreal (7:30 ET)
Friday vs. Tampa Bay (7:30)
Sunday vs. Minnesota (12:30 ET, NBC)
Follow me on Twitter @KevinSporkaHOHM