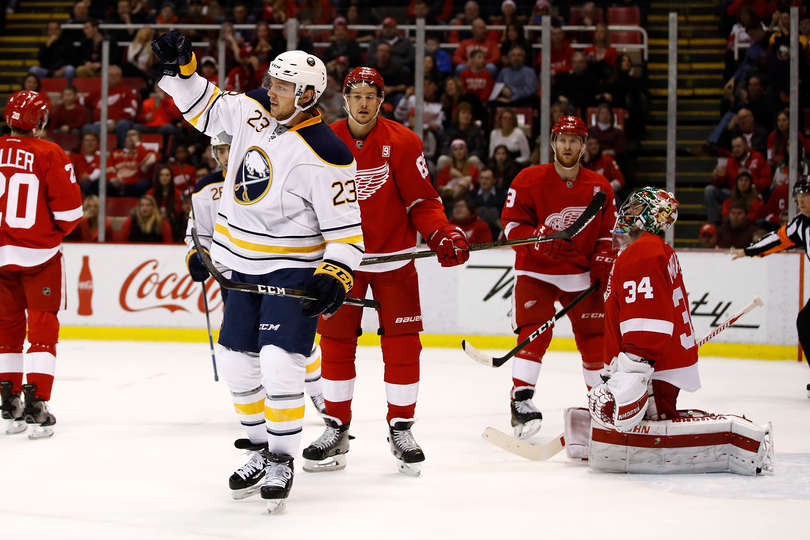 The Detroit Red Wings fell to the Buffalo Sabres in the last home game before the team embarks on a seven-game road trip.
Buffalo took an early 2-0 goal lead on goals by Evander Kane and Sam Reinhart. Kane scored on a quick wraparound past goalie Petr Mrazek while Reinhart tipped in a point shot from Rasmus Ristolainen.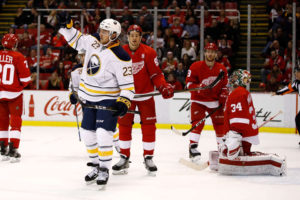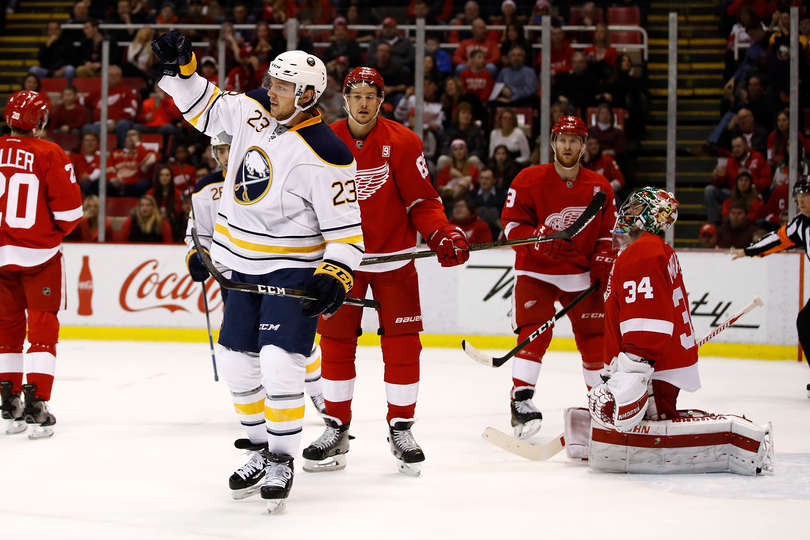 Detroit bounced back in the second period, as Henrik Zetterberg scored from an improbable angle along the goal line, which deflected into the net off goalie Robin Lehner.
The two-goal deficit would immediately be restored, as Buffalo scored mere seconds after. Jack Eichel scored following an incredible individual effort to deke around the Red Wing defense and score short-side on Mrazek.
1:06 later, Detroit's Drew Miller restored the one-goal deficit as he potted a rebound following a Dylan Larkin.
6:33 into the third, Thomas Vanek managed to tie the game at three apiece as he wristed home a rising shot. Vanek spent much of his career with the Sabres.
However, two minutes later, Kane scored his second of the game to give Buffalo the lead, which they would sustain for the duration of the period.
Detroit is now 1-4-2 in their last seven home contests.
Petr Mrazek has been less than stellar this season, owning a .896 save-percentage and a 3.11 goals-against average. In 54 games last season he earned a .921 SP and 2.33 GAA. These stats will need to improve to pull the Wings from the Atlantic Division's basement. As it stands, Detroit is still only six points away from third place Boston. No team in the Atlantic has won more than five of their past ten games.
Upcoming Schedule
Thursday @ Ottawa
Sunday @ Toronto (Centennial Classic)
Wednesday @ Anaheim
Thursday @ Los Angeles
Saturday @ San Jose
Follow me on Twitter @KevinSporkaHOHM