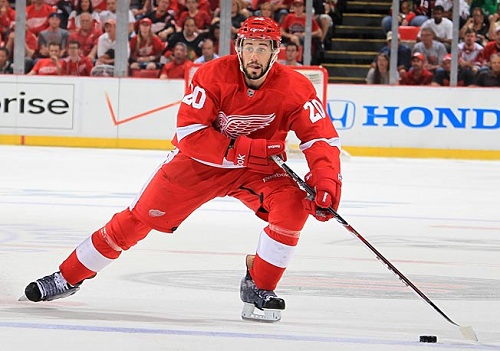 The Detroit Red Wings signed forward Drew Miller Friday afternoon to a 3-year deal worth $1.35 million per year.
Miller is a role player that provides a lot of speed for the Wings. He is sent out to kill penalties whenever needed, and his defensive minded plays have proved very successful on the PK.
His ice-time has slowly increased over the last few years. He went from playing 11:45 a night in 2010-11 to almost 14 minutes a night this season.
He never plays on a line higher than the fourth, but he provides a lot of depth for Detroit. He's still relatively young at 29, and he clearly enjoys playing hockey, as was proved by his journeying to the Elite Ice Hockey League in the United Kingdom during the lockout.
Playing for Braehead Clan, Miller experienced being a point-per-game player in his 23 games (1.30 points per game).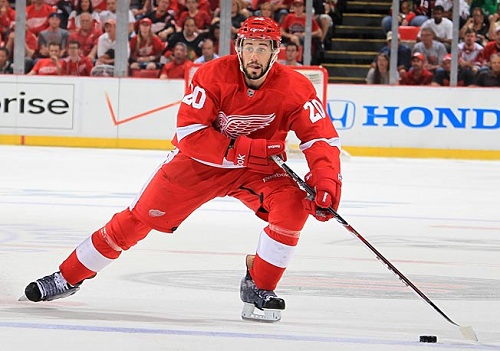 With Detroit this year, he scored 4 goals and 4 assists in 44 games played. He only committed one minor penalty all year. In 6 playoff games, he scored one goal and one assist.
He has played 324 career games in the NHL, with most of those games being with the Wings. He started out playing with the Anaheim Ducks (53 games played). He then played 14 games with the Tampa Bay Lightning in the 2009-10 season. He was claimed off waivers on November 11th of that season by Detroit.
Last season he made $850,000 and produced 14 goals and 11 assists for 25 points in 80 games played.