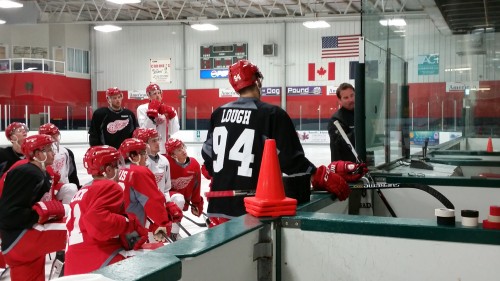 Sunday was Day 3 of the Prospect Development Camp, which takes place at Centre Ice Arena in Traverse City, Michigan.
The morning's practices had a little bit of everything for the two teams.
Team Lindsay began practicing at 9:00, after goalies Jake Paterson and Joren Van Pottelberghe had finished working with Jim Bedard.
At around 10:00, all the defensemen went to the other rink to learn under the tutelage of Jiri Fischer. The players worked on their edges on sharp turns, backward leg strength and speed, and balance. Prior to Fischer's sessions, Mitch Callahan, who is in Traverse City rehabbing a torn ACL, practiced with goalies Chase Perry and Tomas Kral.
Shortly after, around 10:35, the forwards gathered separately to work on a wide variety of skills. These included individual stations such as: wrist shots/backhand shots, slap shots, one-timers, and point shots.
A few standouts: Christoffer Ehn (accurate slap shot), Tyson Spink (good accuracy, very fast), Nick Betz (really good slap shot), Evgeny Svechnikov (did very well on his wrist shots).
When both sides had concluded their drills, they switched sides, with the forwards being trained by Fischer and the defensemen taking part in skill drills.
At 10:45, Team Lindsay's practice concluded and Team Howe stayed on the ice until 11:50.
Marc McNulty and Evan Polei worked on their puck control together, with the former demonstrating his exceptionally long reach.
In the neutral zone, a number of players worked on their faceoffs.
Forward Andreas Athanasiou remained on the sidelines with a finger injury, and was still unable to participate in any of the on-ice activities.
Dylan Larkin was impressive again this morning, putting forth a strong work ethic in every drill.
Here are some photos from the morning: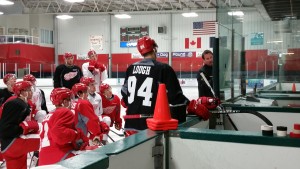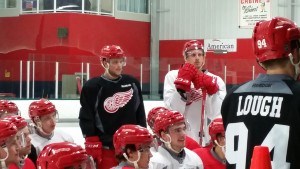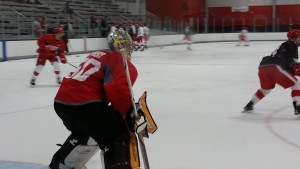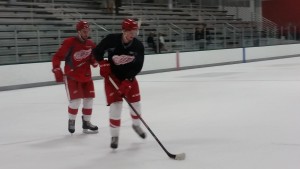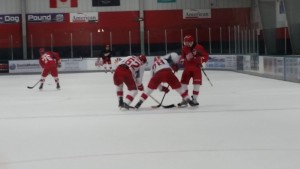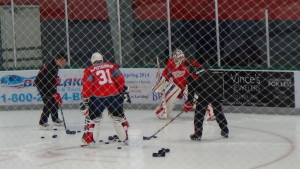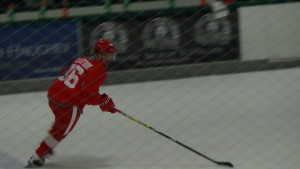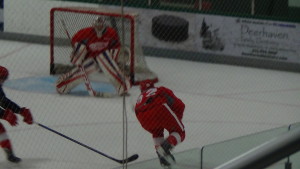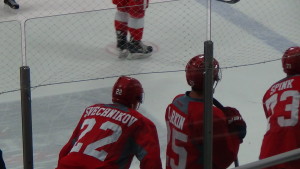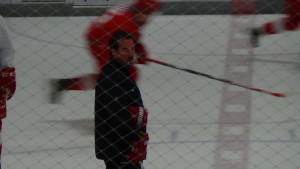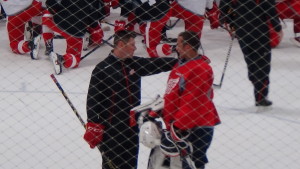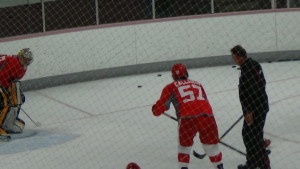 Follow me on Twitter @KevinSporkaHOHM for more coverage of the Red Wings Development Camp.
Love Reading About Hockey?

Subscribe to keep up-to-date with the latest and most interesting hockey news!
| | |
| --- | --- |
| | We hate spam just as much as you |