Featured
Detroit Red Wings Anthony Mantha Scores First NHL Goal in Win Over Montreal Thursday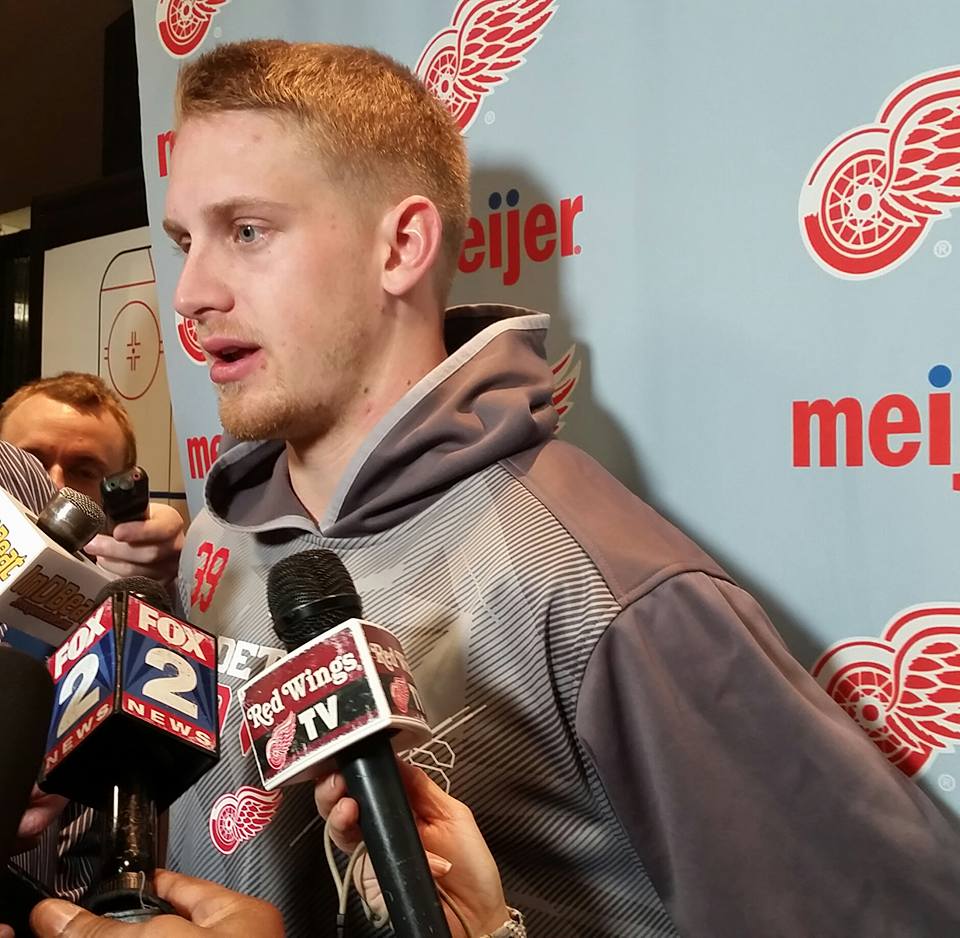 The Detroit Red Wings took on the Montreal Canadiens Thursday night in a very crucial matchup. Detroit's 24 consecutive season playoff streak is on the line as the team struggles to score, while the resurgent Philadelphia Flyers continue to dominate and add pressure.
Rookie Anthony Mantha scored his first career NHL goal against his hometown Habs with his grandfather Andre Pronovost in attendance. Pronovost played parts of three seasons with Detroit, also playing for Montreal (winning four Stanley Cups as a winger), Boston and Minnesota.
The first round pick in the 2013 Entry Draft (20th overall), Mantha had scored 21 goals and 45 points (56 games) for Detroit's American League affiliate Grand Rapids Griffins this season, surpassing his previous year's 15 goals and 33 points. He has now played five games during his call-up and now has two points to show for it.
"It's an incredible feeling," said Mantha. "I didn't think it was going to be a game winner at first but we had to battle through that third period and ended up winning the game so it's huge."
Recap
In what was a chaotic first period, the Wings' mistakes did not cost them and they were able to score with 1:14 left. Riley Sheahan scored his first goal since March 2nd. Defenseman Brendan Smith took a low slap shot, of which Sheahan corralled into the net via a backhand maneuver over the glove of Canadiens netminder Ben Scrivens.
Detroit would dominate the middle frame, outshooting Montreal 21-5. 5:36 into the period, the combination of forwards Andreas Athanasiou, Luke Glendening and Darren Helm would extend the lead to two following a scramble near the crease. Athanasiou nearly scored, but it was Glendening who potted the puck low glove-side.
Just 12 seconds later, Sheahan would strike again, recording his first career multi-goal game on a nifty breakaway. He went backhand-forehand on Scrivens. Smith recorded the primary assist on the tally as he provided the long pass along the boards. Pavel Datsyuk had the second helper.
The fourth goal belonged to Mantha, as Scrivens was unable to absorb the puck following a shot by veteran forward Brad Richards.
"I think when you score your first one, it's certainly a weight off your shoulders. He's been playing well and getting chances and when they're not going in, you can start squeezing it, so it was good for him for it to go in. I think it'll help him. He doesn't get too uptight but anybody, you're going to gain confidence from scoring."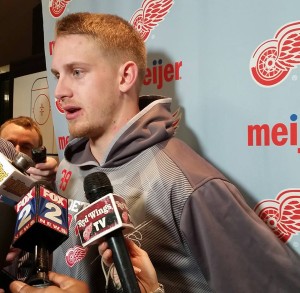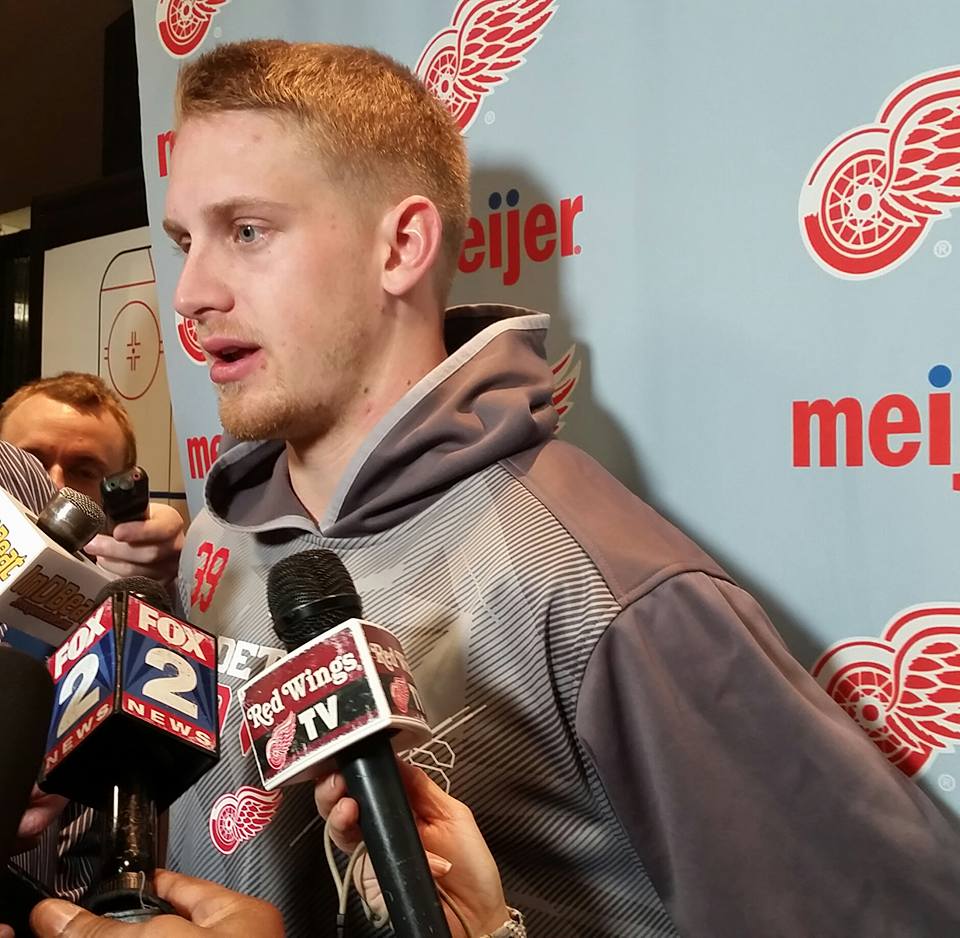 Also in the second period, Athanasiou was robbed by Scrivens with a spectacular glove save on what would have been a goal. Instead of a five-goal lead it would only be four.
However, in the third period Montreal stormed back into the game. It took only 47 seconds for Tomas Plekanec to score his team's first goal. Fewer than four minutes later, Paul Byron made it 4-2 with a rebound goal.
At 5:43, Detroit's Justin Abdelkader confronted Montreal's Max Pacioretty after the latter put the puck into the net after a whistle. Both received minors for roughing. Then, just seven seconds after the penalties expired, Pacioretty actually scored.
Fortunately for Detroit they survived the late rally and earned a key two points in the standings.
"Honestly, I'm just focused on us winning hockey games," said coach Jeff Blashill on watching the standings. "We got to win hockey games, period. There'll be lots of other tough games for other teams but we have to win hockey games. We have to earn our way in and to do that you've got to win, so let's go take this win and then go Saturday and try to win a hockey game Saturday."
They now sit one point behind Boston for third place in the Atlantic Division with 85 points and a game-in-hand on their Original Six rivals.
A Look Ahead
Detroit has two games remaining in the home stand, Saturday vs. Pittsburgh (2:00 ET, FSD) and Monday vs. Buffalo (7:30 ET, NBCSN). Then it alternates to end the season. Away, home, away, home, away, away.
Follow me on Twitter @KevinSporkaHOHM