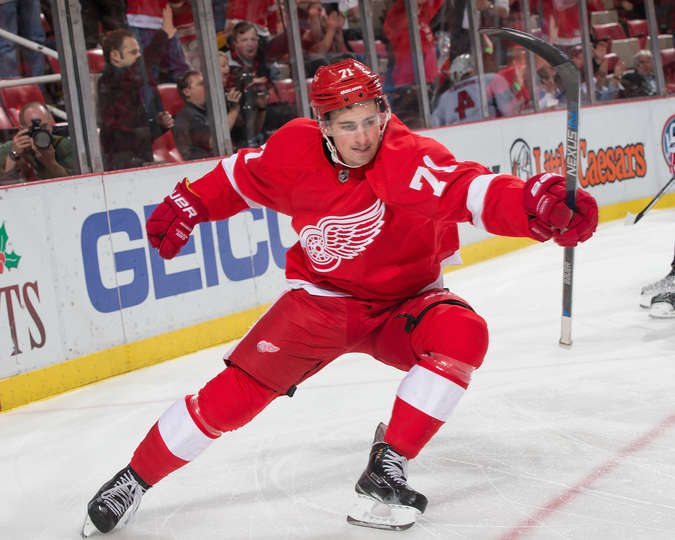 The Detroit Red Wings and Washington Capitals met for the second time in eight days. Entering the first matchup, Alex Ovechkin was riding a three-game goal streak, but after his career-high (without scoring) 15 shots were stopped by Red Wings netminder Petr Mrazek last Tuesday, he has not registered a point. His shot total in the next three games (including Wednesday's contest, 11) did not even match that one game.
Without Sergei Fedorov in the building, the pressure was not on Ovie to score as much as it was last week. He came out firing in the first period, registering five shots on Mrazek. It looked as if he was on pace to match or exceed the 15 shot performance. However, in the second period he shot the puck just once and in the third, missed the net on his lone attempt.
Mrazek has been outstanding, earning a .954 save-percentage in his last five games (including one brief relief appearance). On the season he has a 5-4-1 record with a 2.16 goals-against average and .934 save-percentage.
The Capitals rank fifth in the NHL in goals-per-game (3.0), fifth in goals-against (2.2), seventh in power play percentage (21.8), and fifth in penalty kill percentage (85.4). However, the Wings managed to stifle their red-hot offense yet again.
—
Rookie Dylan Larkin began the night with a goal on just Detroit's second shot. Pavel Datsyuk registered his first point on the play after being held scoreless in his first three games. This did not set a tone for offense though.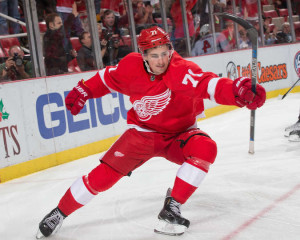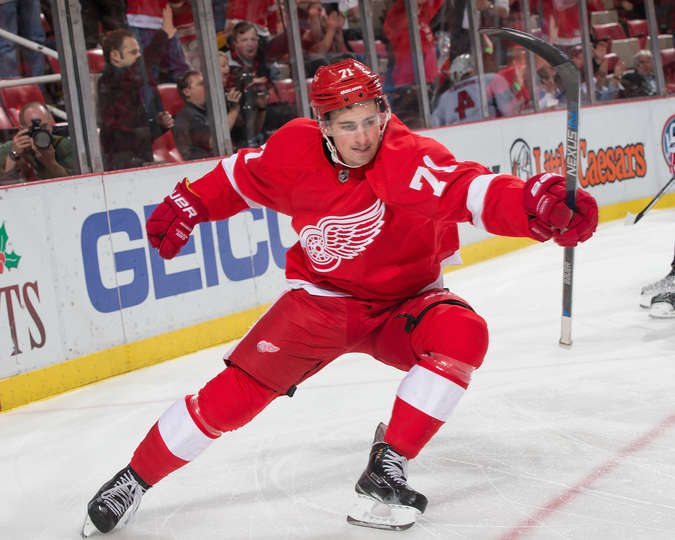 Detroit ran into penalty trouble very early in the game. Coincidentally the call that cost Detroit the lead was that of a Larkin hooking minor. Washington defenseman Matt Niskanen fed a slap-pass to Justin Williams, who proceeded to redirect the puck between the five-hole of Mrazek, who was anticipating a point shot on the play.
Four penalties were taken by Detroit in the opening stanza, which in turn prevented forward Andreas Athanasiou from playing (he had 33 seconds of playing time) since he is not on special teams. He finished the game having played just 5:50, by far the fewest minutes he has seen in the six games.
The second and third periods solved nothing, although Detroit had nine shots within the scoring area in the second period (compared to Washington's four). That total dropped to two in the third.
With regulation ending in a 1-1 tie, 3-on-3 overtime commenced. And 44 seconds in, Evgeny Kuznetsov would score on the first shot of the extra period.
Athanasiou Sent Down
With the return of Brad Richards, AA was returned to Grand Rapids to make room. He scored in his first game with the team and has looked good when given the opportunity. His demotion is not performance-based.
Home Sweet Home (Supposedly)
In ten games at Joe Louis Arena, Detroit is 4-5-1, while their road record is better at 5-3-1. Four out of the remaining five games this month take place in Detroit, with the latter three continuing into December as part of a six-game home stand.
Follow me on Twitter @KevinSporkaHOHM