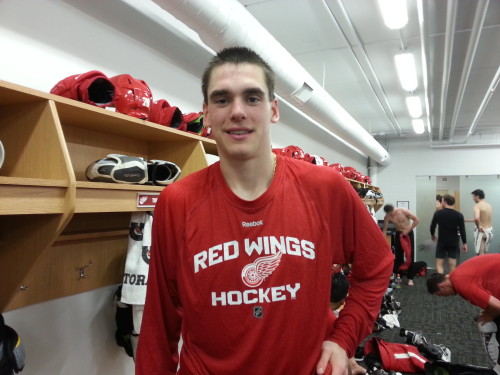 I had the chance to talk with Detroit Red Wings 3rd-Round draft pick (2014) Dominic Turgeon at the team's annual prospect development camp. We talked about the camp, his feelings coming into the weekend, and more.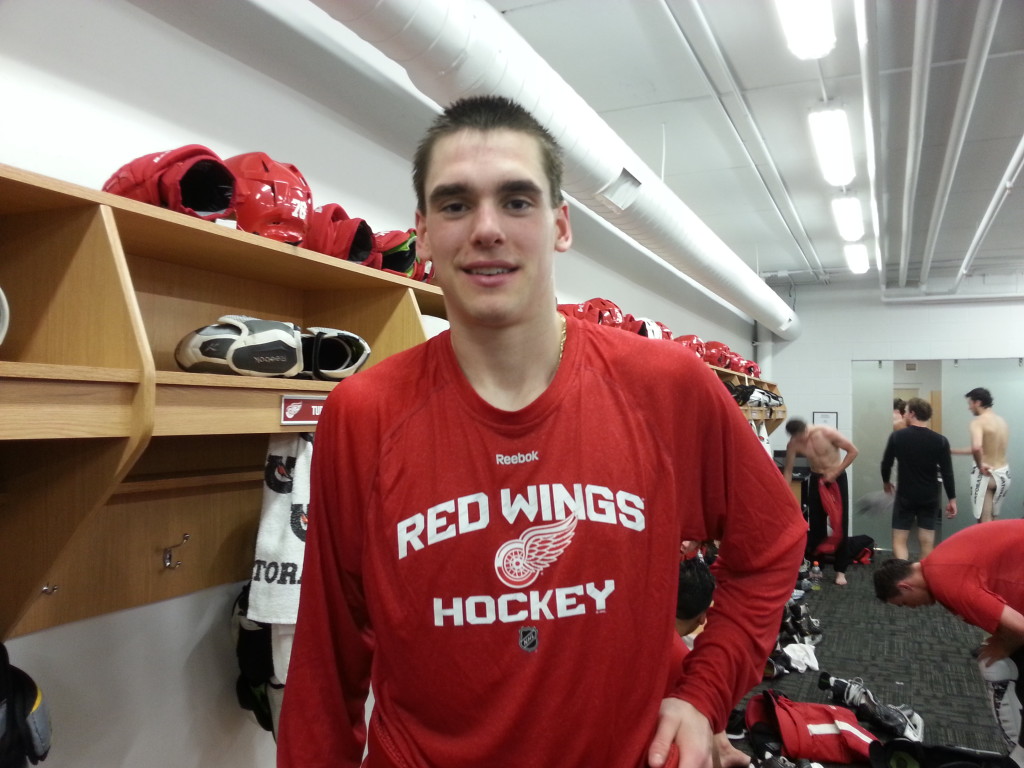 HOHM: "What are your thoughts on being drafted by Detroit?"
Dominic Turgeon: "Unbelievable. Once I heard my name called by the [Red Wings], it was like a dream come true. I know they're an elite organization. I couldn't be happier."
HOHM: "Do you think your style of play is similar to the system that Detroit has?"
Turgeon: "I do. I feel like I'm a strong two-way forward who's going to be very solid defensively. But I'm also going to have an offensive aspect to my game. And I feel like Detroit does have a lot of those [types] of players, so I feel like it's a good fit."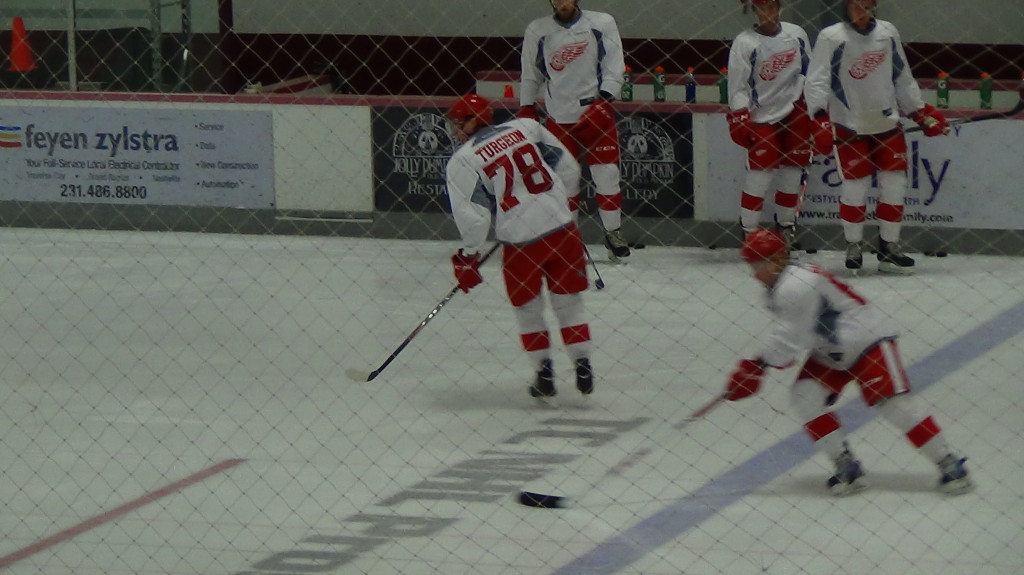 HOHM: "Talk about your feelings coming into this camp for the first time. Nervous, excited?"
Turgeon: "Maybe a little nervous, but also very excited. I've heard so many good things about this camp. It's an unbelievable place to have this camp too (Traverse City), and it's a really good place to bond with the guys, and get to know the guys in this organization."
HOHM: "Talk about the pace of these drills that [Griffins head coach Jeff Blashill] runs."
Turgeon: "It's a very high-tempo practice, so that's very good for everyone's game I feel like. It's definitely good to have a skate like this, especially since it's the summer right now. So I feel like it's really good for my game."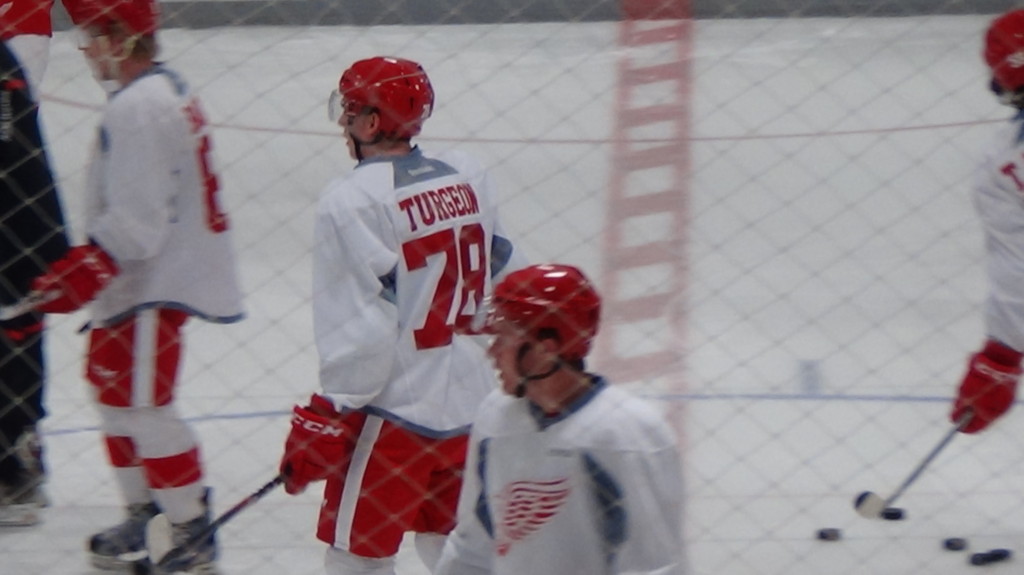 HOHM: "Do you have an NHL player that you model your game from?"
Turgeon: "I guess I can see myself kind of being like a Ryan O'Reilly (2014 Lady Byng winner, Colorado Avalanche), a two-way forward that's strong defensively and good offensively."
HOHM: "Do you feel any pressure from being the son of Pierre Turgeon?"
Turgeon: "(Laughs) I don't really feel that much pressure. We're too different kinds of players. Obviously he was an unbelievable player, but I don't feel that much pressure."
HOHM: "Did your dad give you any advice going into this camp?"
Turgeon: "[He said to] try to get a lot of things out of it. There's a lot of great players here, so really work hard, do your best , and try to prove as much as you can."
Stay hooked on HOHM for much more from my series of prospect interviews at the Red Wings development camp.
Follow me on Twitter @yungspork