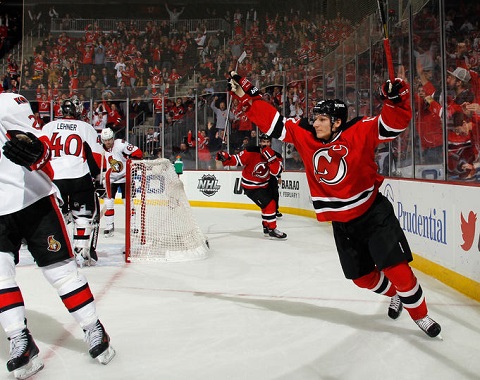 The Ottawa Senators lost 5-2 to the New Jersey Devils at the Prudential Centre Wednesday.
Coming off a huge victory against the St. Louis Blues, a win would've cushioned their two-point lead on the Devils in the Eastern wild card race. They would've also gone back to Ottawa one point behind the last playoff spot. Putting it simply, the loss complicated things, and further frustrated the team.
"It's frustrating to not be able to string a couple together, here," assistant captain Chris Phillips said. "After a big high the other night in beating one of the top teams in the league … it's something we're aware of … not winning consecutive games." The team had a closed-door meeting following the game with management and coaching staff present. "It was, for the most part, a message from the top of expectations from them and what we should be expecting of each other," he said. "It was a good message."
Captain Jason Spezza echoed his teammates words. "As an organization, we're all disappointed," he said. "We're playing a good Florida team tomorrow that's sitting at home waiting for us."
"We know it's going to be a tough one and we're going to need to answer after this one … hopefully we can bring it tomorrow."
Coach Paul McLean said the team needs to get mad. "I think frustration's a useless emotion and I think we need a little bit of something called anger," he said. "Our effort in the game was not even close to good enough to win and we can't be begging the referees and we can't be begging the league to say that they're doing us wrong — we're doing us wrong."
He also mentioned the team's inconsistency. "We have to find a way to come to the rink every day and work harder to get better than we are because we're an inconstant group."
Being able to take down good teams and play badly against equal or worse opponents is a lack of many things, according to the coach. "That's just a lack of focus, that's a lack of leadership, that's a lack of preparation; that's just a lack of us wanting to play in the National Hockey League, and be a team that is willing to do what it takes to be elite. And we're a long, long way from being an elite team in the league," he said.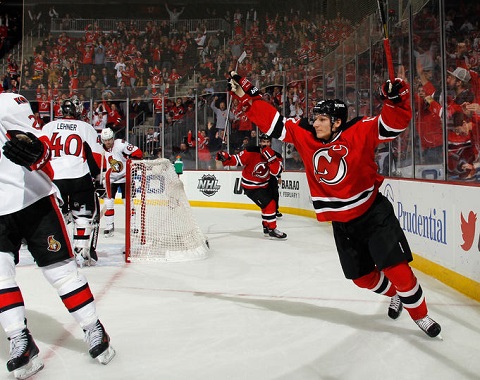 McLean mentioned post-game that many of the things he listed have been addressed on many previous occasions. But they're running out of room for discussions.
"At this point in time, [we're] running out of games," he said. "To be able to say that you're going to get something and have some kind of season other than a race for the first overall pick — right now we're better in that race than we are in the race to get to the playoffs. And that's not acceptable."
It should be noted that the Senators do not have a first round pick opportunity in the 2014 entry draft. They traded it to the Anaheim Ducks along with Jakob Silfverberg and Stefan Noesen for Bobby Ryan at the beginning of free agency in July.
The Senators currently have an 18.5 per cent chance of making the playoffs, according to sportsclubstats.com. With losses to teams like the Devils, their chances should be going down, but teams like the Toronto Maple Leafs continue to lose, which is keeping their chance elevated.
In the wild card race standings, only three points separate eight through third and the Senators are right in the mix despite their play. But it won't last as teams like the Florida Panthers, who are on four-game winning streak, continue to surge at an ideal point in the season. The Panthers could leave Ottawa Thursday only one point behind the Senators.