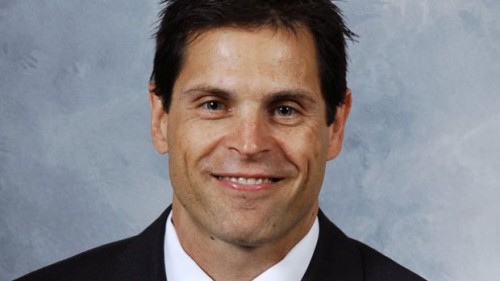 Don Sweeney has now become the eighth general manager to serve the Boston Bruins after being announced earlier Wednesday morning to his new role.
Sweeney served as assistant general manager the past six seasons and will be introduced at a 1:30 p.m. press conference at TD Garden today as the official new Boston Bruins general manager.
"I am fully aware of everyone's expectations to move the organization forward," Sweeney said in a statement released by the team. "The challenges ahead rests with the players, the coaches and the management group to work hard to make the necessary changes to bring the Bruins back to the forefront of contending for the Stanley Cup."
Boston's search for a GM began when Peter Chiarelli was fired on April 15 after the Bruins missed the Stanley Cup Playoffs for the first time since the 2006-07 season. The Bruins went 41-27-14 for 96 points, two behind the Pittsburgh Penguins for the second wild card in the Eastern Conference.
Sweeney played all but one of his 16 seasons in the NHL with the Bruins. He retired after playing the 2003-04 season with the Dallas Stars, then returned to the Bruins in 2006 as director of player development. He was promoted to director of hockey operations in 2007 and assistant general manager in 2009.
Sweeney totaled 52 goals, 273 points and was plus-112 in 1,115 regular-season games for the Bruins and Stars. He helped the Bruins to the Stanley Cup Final in 1990 and had nine goals and 19 points in 108 Stanley Cup Playoff games.
"Don has excelled in every role he has been in with the Bruins organization and has a comprehensive understanding of every aspect of our hockey operations department," Bruins president Cam Neely said. "His commitment and drive to bring a championship caliber team to the Boston fans was evident every step of the way through this search process, and I am confident that his leadership of our hockey operations department will lead to success."