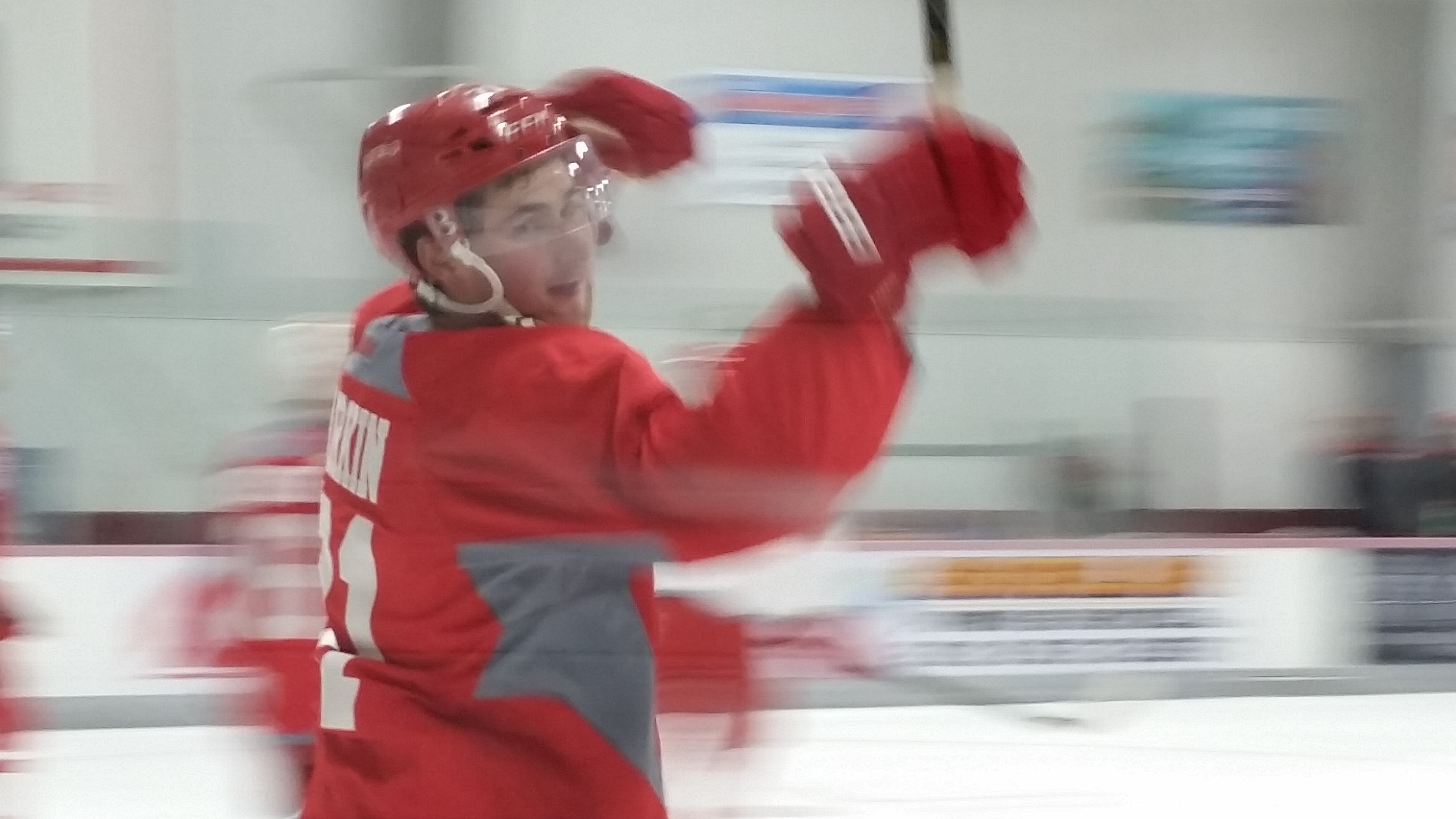 Dylan Larkin returned to the Detroit Red Wings on Saturday after Team North America's run was ended in the World Cup of Hockey.
The takeaway from the world stage? "Just learning from Connor McDavid and how he skates and learning little tricks from him, and guys like Nate MacKinnon and Auston Matthews," said Larkin. "It was really cool to be a part of."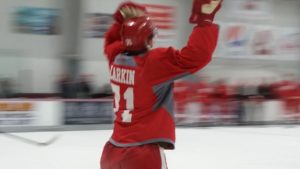 He enjoyed the speed and aggressiveness of the under-23 squad consisting of the best young players from the United States and Canada. "Playing offense like that was a ton of fun."
Playing in those games carried over smoothly to Traverse City's Centre Ice Arena. Larkin one-timed a shot which caromed bar-down on goalie Jake Paterson during a drill, letting everyone know that he was back. And that was only in the first ten minutes.
"Obviously, Dylan's a good player, and he's excited to be back and be with his team," said coach Jeff Blashill. "I talked to him a little bit about, if [he] wanted to skate, if [he] wanted to take the days off. Some guys I might have forced to take the days off, to be honest with you. If one of our older guys would have asked me I would have said no. But because he's young and because he didn't play all the games, I thought it was good. And I thought he looked real good today."
Throughout practice, Larkin centered a line between Andreas Athanasiou and Anthony Mantha. The line will most likely only remain for the short-term, but coach Jeff Blashill said that the trio might begin the pre-season together.
"We had him with Double-A and Mantha today," said Blashill. "It fit our teams, the way we had our teams kind of set up. I may give them a shot [together] in a pre-season game. Obviously as we get players back from the World Cup, the second half of the pre-season will look different. We'll probably get closer to what I'm thinking for line combinations for the year that second half of the exhibition games."
"[Mantha] looks good," said Larkin. "I got to work out with him a little bit this summer. And Double-A looks faster. It was exciting to see those guys again and get back together. And hopefully we get to play in a pre-season game together."
Blashill plans to move Larkin to center for the season, and has confidence that he will be able to adapt well to having to win faceoffs.
"I think the biggest challenge will just be faceoffs, to be honest with you," said Blashill. "He's, to me, got a skillset that lends itself to center, maybe even better than wing, because he likes to hunt pucks, and guys that come back in the zone and like to hunt pucks are better off at center, because at wing you're really forced to stop in your areas, whereas at center you can kind of anticipate where the puck's going, go get it, and get out of your zone. You know, when I talked to the World Cup staff, Jon Hynes said he thought his defensive instincts were better at center. I just think it comes down to how quickly he can get real good at faceoffs."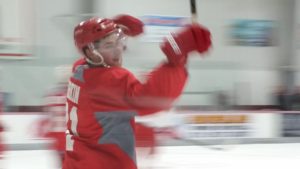 As for who can help mentor Larkin in the faceoff circle, he pointed to Red Wings center Luke Glendening.
"Glendening is somebody that's had to learn both at the American League level and then at the NHL level how to become real good at faceoffs. So he's somebody that can certainly take him under his wing. He can put him in spots and really work with him."
He also commented on just how competitive Larkin is, and how that competitiveness will lead to his success.
"I just think his competitiveness level is so high that he's going to find a way to become good at it," said Blashill. "And I think it lends to our hockey team. I think it'll help our hockey team out to have him in those spots. He's been a center most of his career. He learned a lot of important lessons last year on the wing. He got a chance to watch, obviously two of the best two-way centers in the history of the game in Pavel [Datsyuk] and Hank [Zetterberg]. He's a fast learner, so I've got lots of trust in him."
Larkin said he feels more comfortable, and has just been enjoying seeing his teammates again after the tournament.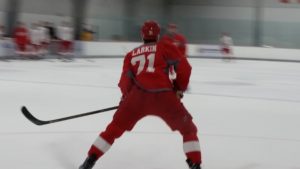 "I do feel more comfortable," he said. "Obviously showed up late. It's good to see the guys and hang out."
And as for Larkin's potential production this season, Jeff Blashill does not want people to have extreme expectations about his point totals.
"This is what happens, I think all the time," he said. "Last year he came in with very little expectations and he had 45 points and everybody said he had a great year. Now the expectations go through the roof and all of a sudden he might have a real similar year and people are disappointed. That's what happens. So, I just think he needs to…my focus with him isn't on any kind of points. It's not on anything like that. It's on, how good is he every day? Is he getting better every day? Is he getting better at faceoffs? Is he getting better in all those areas that it's going to take for him to be a real good player? So that'll be our focus, will be more on the day-to-day improvement."
Training camp continues through Monday.
Follow me on Twitter @KevinSporkaHOHM