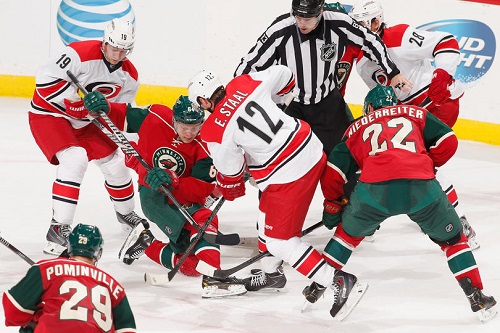 Captain, Eric Staal, of the Carolina Hurricanes reached his 700th regular-season NHL career game yesterday, October 24th, against the Minnesota Wild.
Eric, the oldest of the well-known Staal brothers, has played for Carolina his entire NHL career. The 6'4″ center was drafted to the Canes in 2003 as their first pick, and being the second draft pick overall in the 2003 NHL Entry Draft- a great decision for the Carolina Hurricanes!
Over the 700 games Staal has played with the Hurricanes, he has racked up a whopping 635 points (271 Goals, 364 Assists). That's almost a point a game! He may be second in points for the Canes to Jeff Skinner this season, but his career stats in the NHL rank higher than any other player for Carolina.
Staal started his career doing big things. As a rookie ten years ago, Eric played in 81 games and finished the season with 31 points. The following season, he reached his 100-point marker with 45 goals and 55 assists. Today, Eric Staal continues to shine in the spotlight with 8 points already in 10 games this season.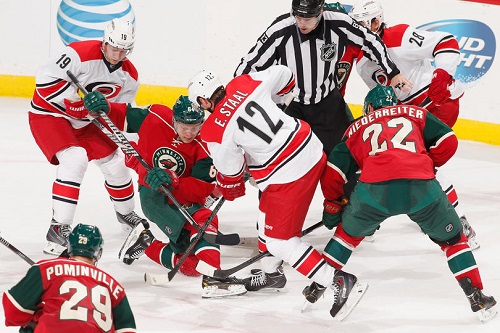 Though most hockey players would consider game 700 a big deal, Staal practically dismissed it. Winning the Stanley Cup in 2006 and passing game 700 are of great importance to Eric, but simply playing the game is what he cherishes most. In an interview with Michael Smith, he stated, "The ability to come to the rink, work hard in practice, compete and play in a game… those are things you never take for granted."
Eric Staal reached game 700 last night, but that's no where close to the end of his career. He hopes to keep excelling in many more games "with some great memories in between."