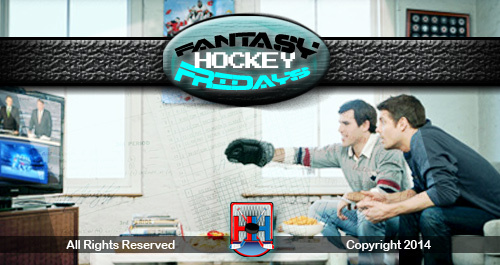 FHF Key
Flash Sale = Players that are on strong hot streaks that you will need to add immediately before they are claimed by another team.
Bargain Bin = Similar to the Flash Sale category, except these players will not be as highly demanded. They will be claimed relatively quickly, but are not completely known to all teams.
Line Scorers = Players that are currently very low in ownership percentage and includes less-skilled players who are currently playing on productive lines, and have proved/might prove worthy of adding. As every studious fantasy owner knows, line combinations are everything.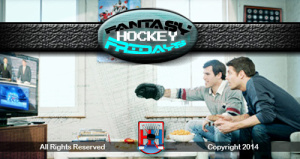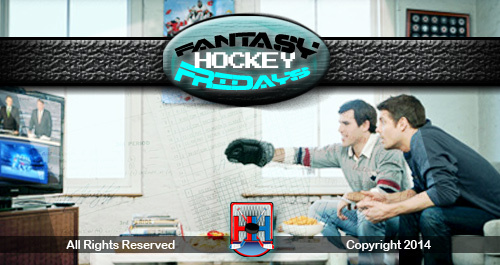 Flash Sale
Derek Stepan – C, 59% owned
Stepan is a big reason why the Rangers are doing so well right now. With two goals and five assists in his last four full games, he has propelled his team to wins in each. He also has a great plus-minus rating at plus-13.
Tomas Tatar – LW, 63% owned
Tatar has been absolutely on fire in his last six games. In that time he has collected five goals and three assists. He leads the Detroit Red Wings in goals with 21. Additionally he has 13 assists and 120 shots for the year.
Michael Hutchinson – G, 58% owned
Sharing time equally with Ondrej Pavelec, Hutchinson has owned the crease in Winnipeg all year long. He has wins in four straight, with a shutout in his last game. Overall he has a 14-4-2 record as a rookie, while earning a 1.90 GAA (second in NHL to Brian Elliott) and .935 SP (2nd in NHL to Calvin Pickard by .001).
Petr Mrazek – G, 42% owned
Jimmy Howard is still out with a groin tear, and Mrazek has won five of his last six starts. He has a 2.44 GAA and .914 SP. Detroit has won five in a row, and he is a big reason why.
David Perron – LW/RW, 66% owned
David Perron is the guy next to Sidney Crosby and Chris Kunitz in Pittsburgh. He has recorded at least four shots on net every game in January so far. Since his trade, he has scored four goals and two assists in five games.
Colin Wilson – C/LW, 49% owned
Wilson has been on a hot-streak since December 22nd. Since then, he has scored eight goals and ten assists in 14 games. He's a plus-22 and has 100 shots as well.
Carter Hutton – G, 22% owned
While Pekka Rinne continues to be sidelined, Hutton is the man in the blue paint in Nashville. Although he allowed three goals on four shots two games ago, he rebounded in his next game. He's no Rinne, but he's a viable option for goalie-starved teams.
Bargain Bin
Sean Monahan – C, 34% owned
Monahan has been one of the most up-and-down players this season, but right now, he's up. The Calgary center has a goal in four straight leading into the All-Star break. He now has 15 goals and 30 points for the season.
Mike Fisher – C, 14% owned
He has scored nearly a point-per-game in his 21 games, accumulating nine goals and nine assists for 18 points. Fisher has been a model of consistency since returning from injury at the end of November.
Mike Hoffman – C/LW, 14% owned
Hoffman leads all rookies in goals with 16, in addition to his nine assists. On the underachieving Senators squad, he's a plus-19 (no other Ottawa player is even close) with 104 shots.
Mikael Backlund – C, 7% owned
In his last seven games, Backlund has scored eight points for Calgary, including five goals.
Patrick Maroon – LW, 6% owned
Playing alongside Ryan Getzlaf and Corey Perry on Anaheim's top line, Maroon has scored two goals and four assists in his last five games.
Benoit Pouliot – LW, 4% owned
With six goals and one assist in his last six games, the underrated Oilers winger is on quite the hot streak.
Mark Stone – RW, 4% owned
Stone has really turned it on in January, scoring three goals and six assists in his last nine games for Ottawa. He now has 26 points, along with a plus-nine rating. He's on the first line with Kyle Turris and Clarke MacArthur.
Line Scorer
David Pastrnak – RW, 20% owned
Team: Boston Bruins
Line: 1st
Linemates: David Krejci, Milan Lucic
Power play unit: 2nd (Lucic, Krejci, Chara, Krug)
Colton Sceviour – C/RW, 1% owned
Team: Dallas Stars
Line: 1st
Linemates: Tyler Seguin, Jamie Benn
Power play unit: 2nd (Horcoff, Hemsky, Goligoski, Demers)
Darren Helm – C, 3% owned
Team: Detroit Red Wings
Line: 2nd
Linemates: Pavel Datsyuk, Tomas Tatar
Power play unit: N/A
Dustin Brown – LW/RW, 39% owned
Team: Los Angeles Kings
Line: 1st
Linemates: Anze Kopitar, Marian Gaborik
Power play unit: 2nd (Stoll, Williams, McNabb, Martinez)
Josh Bailey – LW, 5% owned
Team: New York Islanders
Line: 1st
Linemates: John Tavares, Kyle Okposo
Power play unit: 2nd (Lee, Strome, Leddy, Hamonic)
Brayden Schenn – C/LW, 36% owned
Team: Philadelphia Flyers
Line: 1st
Linemates: Claude Giroux, Jakub Voracek
Power play unit: 1st (Giroux, Simmonds, Voracek, Streit)
Melker Karlsson – C, 3% owned
Team: San Jose Sharks
Line: 1st
Linemates: Joe Thornton, Joe Pavelski
Power play unit: 2nd (Hertl, Kennedy, Vlasic, Irwin)
Andre Burakovsky – C/LW, 4% owned
Team: Washington Capitals
Line: 1st
Linemates: Alex Ovechkin, Nicklas Backstrom
Power play unit: 2nd (Kuznetsov, Ward, Carlson, Niskanen)
Line combinations courtesy of DailyFaceoff. Stats courtesy of Yahoo!, Hockeydb, and Hockey-Reference.
Follow me on Twitter @yungspork