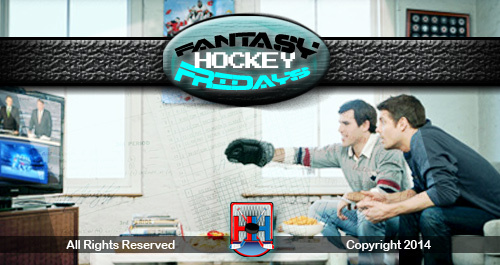 FHF Key
One-Day Only Sale = Players on strong hot streaks that you will need to add immediately before they are claimed by another team.
Flash Sale = Similar to the ODO category, except these players will not be as highly demanded. They will be claimed relatively quickly, but are not completely known to all teams.
Bargain Bin = Players that are currently very low in ownership percentage, but have proved worthy of adding. This category will also include less-skilled players that are currently playing on good lines and as every studious fantasy owner knows, line combinations are everything.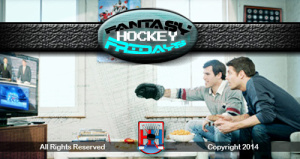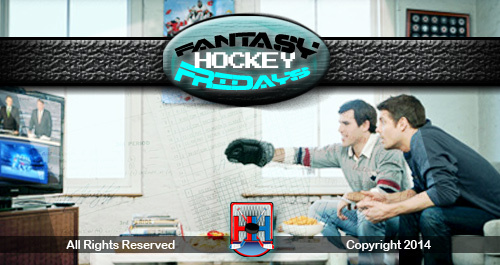 One-Day Only Sale
Roberto Luongo – G, 74% owned
Luongo is proving that he is still one of the most dominant netminders the NHL. In his last five games, he has allowed only seven goals. The Panthers may not be a great team, but Lou is still a great option for your fantasy team. His season stats now include a 2.32 GAA and .926 SP.
Jonas Hiller – G, 72% owned
Hiller has won three of his past four games, while allowing a total of only three goals in that span. He began his hot streak when he stopped 49 of 50 shots against the Chicago Blackhawks on October 15th (.980 SP). Not many goalies have the numbers that Hiller has accomplished thus far. His 1.63 GAA and .948 SP are outstanding. In the last four games, he has a .0.75 GAA and 975 SP.
Valtteri Filppula – C/LW, 66% owned
Filppula is centering the top line in Tampa Bay, and has four points in his last two games. He now has ten points for the year, and his linemate Steven Stamkos will make sure that the assists keep coming.
Tyler Johnson – C/RW, 62% owned
The Lightning are scoring a lot lately, and Johnson is leading the way. His seven-game point streak just ended last night, but he accumulated eleven assists in that span. He shoots the puck three or four times per game, and he's a plus-five for the season. He centers the second line between Ondrej Palat and Ryan Callahan.
Dennis Wideman – D, 49% owned
The Calgary blueliner has scored five goals and an assist in his last seven games. He is beginning to shoot the puck and deliver checks more often. He's on the second defense pairing and second power play unit as well.
Anton Stralman – D, 48% owned
Continuing the trend of streaking Bolts, Stralman also deserves notice. He has nine points in eleven games and is an outstanding plus-eleven. He is on the top defense pairing and the top power play unit.
Flash Sale
John Gibson – G, 49% owned
Ladies and gentlemen, John Gibson is back. After getting shell-shocked in the season opener and serving a stint in the American Hockey League, he is showing the hockey world that 6-0 blowout was a fluke. He has started three of the last four games, recording two wins (including a 38-save shutout against the Chicago Blackhawks) and a really solid loss (.931 SP) against the St. Louis Blues. He's got his confidence back, and fantasy owners are taking notice. He is now owned by nearly half of all Yahoo! fantasy leagues, which is up from 39% a day ago.
Ray Emery – G, 31% owned
Emery has become the starting goalie in Philadelphia. He has won four of his last five games, and has increased in ownership 23% since yesterday (31% today). His 2.74 GAA and .915 SP are helping turn around the Flyers' season.
Mike Ribeiro – C, 31% owned
Ribeiro is adapting well to his new surroundings in Nashville. With Filip Forsberg on his left and James Neal on his right, it makes that transition much easier. The trio also comprise the top power play unit. In his last seven games, only point saw Ribeiro left off the scoreboard. In that span, he has collected three goals and four assists.
Justin Abdelkader – LW/RW, 28% owned
It is very hard not to succeed when your linemates are Pavel Datsyuk and Henrik Zetterberg, and Abdelkader is no exception. In his last six games, he has amassed an impressive four goals (two game-winners) and two assists while shooting the puck seventeen times. He hits hard and often, and accumulates a decent amount of penalty minutes as well. His plus-minus sits at plus-four, and he is finding time on the team's top power play unit with Datsyuk, Zetterberg, and Gustav Nyquist. Grab him while he's hot.
Lubomir Visnovsky – D, 13% owned
The veteran defender is healthy and back to his old self. His ice time has increased from 17:50 to 20:13 to 22:51 to 23:04 last night. He has reclaimed the right point on the first power play unit, and his experience will pay off for fantasy owners. His stock has doubled to 13% since yesterday.
Bargain Bin
Mikhail Grabovski – C/LW/RW, 16% owned
Fresh off injured reserve, Grabovski is quickly making an impact with the New York Islanders. He is listed at all three forward positions, making him a very good fantasy asset. In his past three games he scored a goal and two assists. (three goals, three assists for the season). On the second line with fellow ex-Leaf Nikolay Kulemin, and Frans Nielsen, that line has a lot of potential.
Matt Beleskey – LW, 14% owned
He hasn't had many opportunities to generate points thus far, but with his latest promotion to the Getzlaf-Perry line, those opportunities are here. Playing lower-line minutes earlier in the season, he has scored five goals and recorded twenty-nine shots, while earning a plus-three rating. Three games ago, he received a ten-minute misconduct. He plays very physical as well, and isn't afraid to rack up the hits, as noted by his eight-hit affair on October 14th.
Jori Lehtera – C, 7% owned
The Finnish rookie has six points in only eight games, and with the plethora of injuries plaguing the St. Louis Blues right now, he is showing his skill. While Stastny, Backes, Oshie, and Lindstrom sit on the sidelines, Lehtera is now centering the top line and the first power play unit. He and Vladimir Tarasenko have great chemistry together, while Alex Steen provides some scoring ability on his left as well.
Seth Griffith – C/RW, 6% owned
The rookie for the Boston Bruins has made quite the impression in his last five games. After going point-less in his first three, Griffith has three goals and two assists since (one power play point). Like Lehtera, he is currently on the top line, with Milan Lucic and David Krejci. Additionally, he is on the top power play unit. His stock is rising quick, so pick him up.
Alex Killorn – C/LW, 5% owned
Killorn is back in the Lightning lineup and is playing alongside the highly skilled Valtteri Filppula and Steven Stamkos. That line has shown outstanding chemistry in the past few games, and Killorn is gladly collecting the points. Including the previous two contests prior to his injury, he has two goals and two assists in four games. Expect that trend to continue. He and Filppula play on the top power play unit with Ryan Callahan.
All references courtesy of Yahoo! Fantasy Sports, Hockeydb.com, and DailyFaceoff.com
If you have any questions regarding your fantasy team, I will be more than happy to answer them. Just shoot me a tweet @yungspork
Love Reading About Hockey?

Subscribe to keep up-to-date with the latest and most interesting hockey news!
| | |
| --- | --- |
| | We hate spam just as much as you |